Sonia Gandhi could not be present at the function, held Friday in New Delhi to release a commemorative stamp in the memory of late party veteran Shyamacharan Shukla, as she was unwell.
According to reports, Gandhi had returned from aboard on March 5 after a "routine check-up" for an undisclosed ailment.
However, due to a mild fever, Sonia canceled her scheduled visit to Prime Minister Manmohan Singh's official residence, 7, Race Course Road, New Delhi.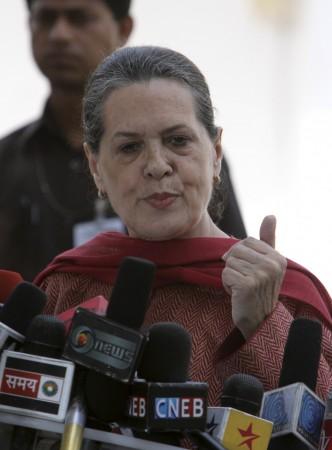 Uma Tiwari, daughter of late Shukla, said she was sad to learn of Gandhi's indisposition and regretted her absence at the function.
"She would have definitely come had she been fine," the Times of India quoted Tewari as saying.
However, party sources said it was nothing serious as her health was otherwise fine.
Earlier, the 65-year-old Congress leader had traveled abroad to an undisclosed destination on Feb. 28 for a medical check-up, following a surgery over six months ago, and returned on March 5.
Mystery still surrounds the nature of her ailment.
However, some sections of media report that she had undergone treatment at New York's Sloan-Kettering Cancer Center.