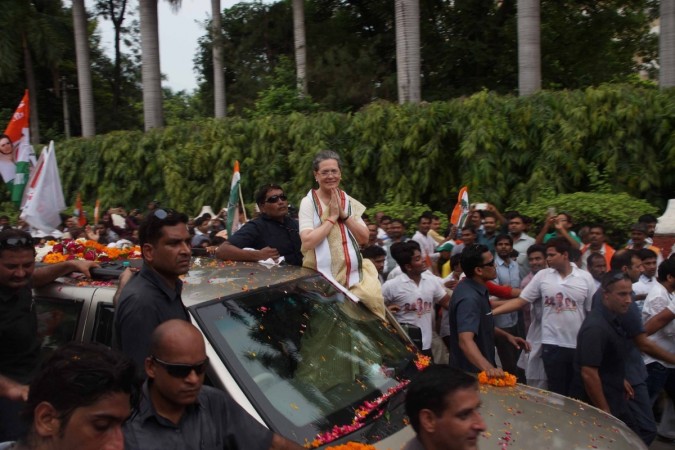 Congress President Sonia Gandhi was on Wednesday shifted from Army RR Hospital to Sir Ganga Ram Hospital (SGRH) in Delhi, having taken ill on Tuesday during campaigning ahead of the Uttar Pradesh Assembly elections. She had to cut her campaigning short, as a result of which a Congress rally in Prime Minister Narendra Modi's Lok Sabha constituency Varanasi was also cut short.
Former Delhi chief minister and the Congress' chief ministerial candidate for the 2017 Uttar Pradesh Assembly elections Sheila Dikshit said on Wednesday Gandhi had fallen ill because she had been constantly in and out of air-conditioned environments during the rally, and the change of temperature had affected her.
SGRH later announced that Sonia had been admitted to the hospital at 1:30 p.m., under the care of Dr Arup Basu and his team at the Department of Pulmonology. This has given rise to speculation that she may have a respiratory tract infection. The SGRH also said Sonia had been dehydrated, but was now stable and had been advised to take rest.
Sonia, who had developed high fever while on the campaign trail in Uttar Pradesh, had flown back to Delhi late on Tuesday night and was immediately admitted to the Army RR Hospital.