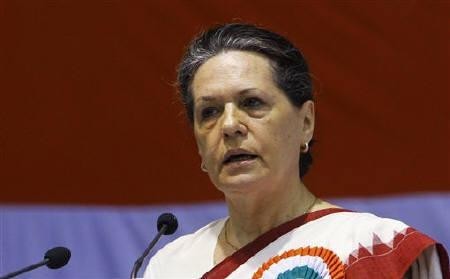 A US court has issued a notice to UPA president and Congress chief Sonia Gandhi, in connection to her alleged involvement in the anti-Sikh riots of 1984.
The notice comes at a time when Gandhi was admitted in Memorial Sloan Kettering Cancer Centre in the US for a medical check-up. She returned to India on Wednesday.
The US Eastern District Court of New York sent the summons based on a complaint by US-based "Sikhs for Justice" (SFJ) group which accuses Gandhi of "shielding and protecting" the leaders of her party who were allegedly involved in the 1984 riots. She received the summons at the hospital.
Two surviving victims of the violence, Jasbir Singh and Mohinder Singh, filed complaints against Gandhi under the Alien Tort Claims Act (ATCA) and Torture Victim Protection Act (TVPA), alleging her of protecting the party leaders from being prosecuted for their "crimes against humanity".
Gandhi is yet to receive any summon in person, a requirement by US law in order to have any legal implications."Summons have to be received personally for us to respond," said a senior leader to media.
Congress spokesman Abhishek Manu Singhvi said that appropriate legal action would be taken.
"Summons issued almost 30 years after the event when the Congress president is on a medical visit is, to put it mildly, astonishing. Undoubtedly, appropriate legal action will be taken," Singhvi said.
The same group had carried out several similar attempts against other Indian political leaders, including Punjab Chief Minister Prakash Singh Badal and Union Minister Kamal Nath.
The SFJ group claims that from 1 November to 4 November, 1984, about 30,000 members of the Sikh community were tortured, raped and murdered by people who organised and controlled the then ruling Congress party in 1984.
Gandhi, 66, had left for the US on 2 September. She was first admitted to All India Institute of Medical Sciences, New Delhi, in August after she complained of chest pain and exhaustion.
She had undergone a surgery on 5 August, 2011, in the US and recent visit is said to be a routine medical check-up.