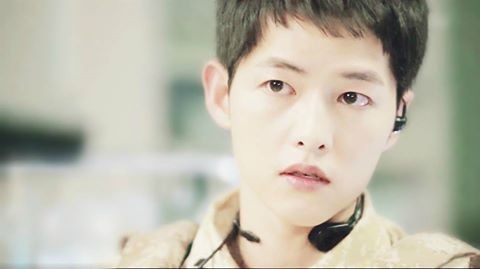 Besides catapulting Song Joong Ki and Song Hye Kyo to stardom, the success of Korean military drama "Descendants of the Sun" also resulted in the duo becoming one of the most loved on-screen couples. Interestingly, rumours are rife that Song Joong Ki and Song Hye Kyo are also involved romantically, but they are yet to confirm the relationship.
Based on online chatter, fans are eager for any news regarding a possible reunion of the "Descendants of the Sun" actors, and according to unconfirmed reports, Song Joong-ki and Song Hye-kyo will attend the 11th Seoul International Drama Awards on Sept. 8. The awards ceremony, which will be held at the Yeouido KBS Hall, is expected to be attended by a number of international celebrities.
Song Joong Ki and Song Hye Kyo, who played lovers in "Descendants of the Sun," had a mini reunion in the first week of August, but it was in a studio to record their commentaries for the director's version DVD of the military drama. The DVD is set to be released in November and will contain unreleased scenes, interviews and music videos.
It has been nearly four months since "Descendants of the Sun" aired its finale, and it is still immensely popular not just in South Korea, but in other countries as well. This has resulted in a huge interest in the sequel to the military drama, which will probably be aired in 2017, but there is no word on Song Joong Ki and Song Hye Kyo's involvement in the sequel. According to reports, the duo is busy with other projects, and the second season of "Descendants of the Sun" will focus on the love stories of the characters essayed by Jin Goo and Kim Ji-Won.
In an interview with Allkpop, the actor said that he would be ecstatic to be a part of "Descendants of the Sun" Season 2. "If there is a season 2, then of course I will take part. I will do it again no matter how successful or not it may be since I received a great gift from it. I have to pay back what I received."