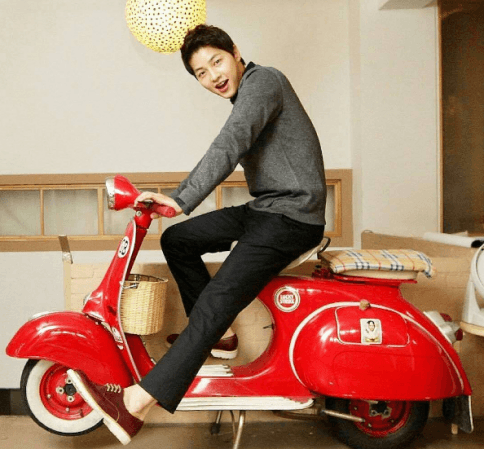 Song Joong Ki was a guest on SBS's Hanbam TV and during his appearance on the show he opened up about his future wife Song Hye Kyo, who was his co-star in the popular military drama, Descendants of the Sun.
Gushing about her, Joong Ki said that Hye Kyo made him a better person and that her "calm, poised demeanour and compassion" were her greatest strengths.
Also read: Kim Kardashian slams cocaine accusation; how a Twitter 'joke' went wrong [PHOTO+VIDEO]
This interview comes amid rumours that Joong Ki's father was against their romance. But the actor's father quashed those rumours saying it was all a misunderstanding.
"[Song Joong Ki] is at the best age to get married so I'm glad he's engaged," the actor's father said, according to Soompi. "As parents, we've decided to respect our son's decision. People were saying I was against their marriage, but that's a misunderstanding."
The proud father added: "Now that my son will be having a stable family after marriage, I hope he works even harder to become an actor who can also be responsible for his household. I think my son will be able to achieve that."
Joong Ki and Hye Kyo are set to get married in October. They reportedly fell in love while filming Descendants of the Sun in 2016. However, that was not the first time the duo met.
The July 10 broadcast of Channel A's Heard It Through the Grapevine discussed Joong Ki and Hye Kyo's wedding and one of the panellists revealed that the pair first met in 2013 through actor Jo In Sung, who had worked with Hye Kyo in That Winter, the Wind Blows.