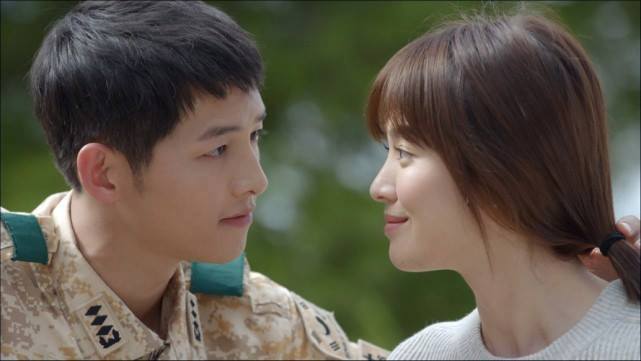 "Descendants of the Sun" actor Song Joong Ki will be turning 31 on Sept. 19 and fans across the world are planning to celebrate his birthday with fun activities and parties.
According to a report on Korea Portal, fans from Philippines, Hong Kong, Taiwan, Thailand, and other parts of Asia are arranging a huge party for the actor who grabbed international attention playing Captain Yoo Si Jin in the Korean military drama. Reportedly, fans from Philippines will hold a birthday party in Malate, Manila, Philippines on Sept. 18, one day before his birthday, and the event will be held at Asian Social Institute. Besides fun and games, the birthday party will involve screening of his movies.
Meanwhile, fans in Singapore and Malaysia have reportedly requested Song Joong Ki's management firm to organise a greet and meet with the actor on this birthday.
Song Joong Ki is currently filming his latest movie "Battleship Island" and rumours swirling around suggest he will at least have a cameo in "Descendants of the Sun" Season 2, which will air sometime in 2017. While the sequel is expected to focus on the characters essayed by Jin Goo and Kim Ji-Won, Season 2 plot rumours hint at a wedding for the characters essayed by the rumoured couple Song Joong Ki and Song Hye Kyo.
There has been no official announcement regarding the cast of Season 2 of "Descendants of the Sun" but actor Jin Goo recently expressed a desire to be a part of the project if it was happening.
If there is a season 2, then of course I will take part. I will do it again no matter how successful or not it may be since I received a great gift from it. I have to pay back what I received," he said.