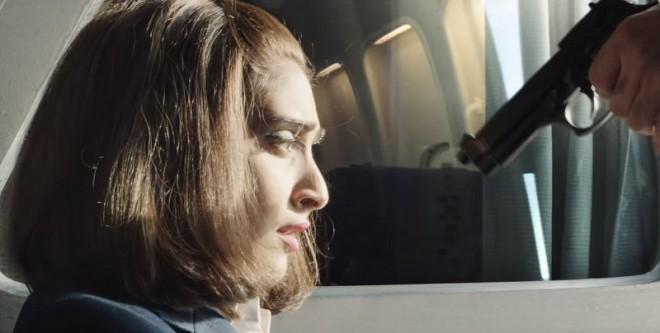 Sonam Kapoor will be next seen in the movie "Neerja", a biopic on Neerja Bhanot, India's youngest recipient of Ashok Chakra for her courage. The film will have a number of violent scenes, and Sonam has said every time she got slapped and hit in the film, it was for real.
In an interview with Bollywood Hungama, the team of "Neerja" talked about the making of the film. Sonam revealed she had lots of injuries while shooting action scenes for the movie and it was very hard for her.
"During the shoot I had bruises, I hurt my back. I don't ever remember being so tired. Every time they would hit me and slap me, they would (do it) for real," said Sonam.
Director Ram Madhvani also said he always had Sonam in mind for the role as he could not think of any other actress who would fit the character of Neerja. "In my mind, there was no other person who could actually play it. There were many names that came up, but I said it had to be Sonam. If Sonam said no, because she could have said no, then I would have had to go and look for somebody else," said the director.
"Neerja" will bring to the big screen the Pan Am Flight 73 hijack in 1986, during which 23-year-old flight attendant Neerja lost her life in her attempt to save other passengers. The film will hit the screens on Feb. 19.