Sonam Kapoor is currently having a gala time with her beau Anand Ahuja in London. The actress will be spending Christmas with her boyfriend in the foreign location.
Although Sonam has not been very open about her relationship with Anand in front of media, she has been sharing a lot of pictures on social media proving that she is very much in love with her man.
The Veere Di Wedding actress now posted some cute pictures on Instagram that shows she is having a great vacation with Anand. Her Instagram stories show her goofy side, and Anand too seems to be complementing the actress' funny antics.
In one photo Sonam is seen posing with Anand in a showroom, and she apparently almost kissed him. In other pictures, she is seen just being funny and cute at the same time. These moments that she shared on Instagram are truly adorable.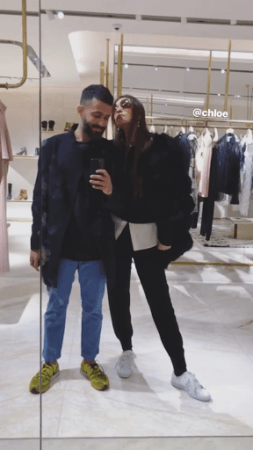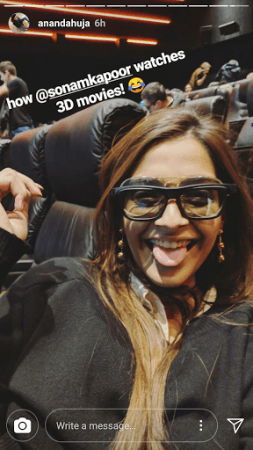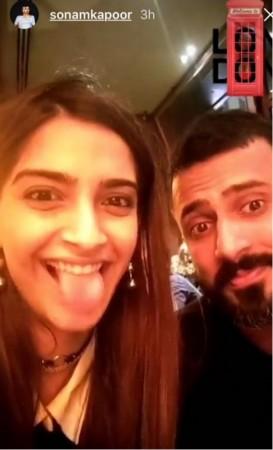 While her relationship with Anand is out in the open now, Sonam is still not very comfortable talking about it to media, and she has a reason for that too. When the 32-year-old diva was asked why she does not talk about it and just share pictures on social media, Sonam had said that she is not comfortable talking about another person.
"Because that's in my control and I don't feel that I can speak about myself but I don't think it's okay for me to speak about somebody else. Now everything that is put out there is with his permission or whatever he puts out there is with my permission. But if somebody is asking me a question publicly I don't think it's okay for me to speak about the person because that person has not signed up for it. This is just keeping it a little sacred. Just keeping it in my control, whatever is out there is in my control, it's not something that is not. I just feel that it's not okay to talk about it. I will share whatever I have to share and that is with my filter," she had told a leading publication.