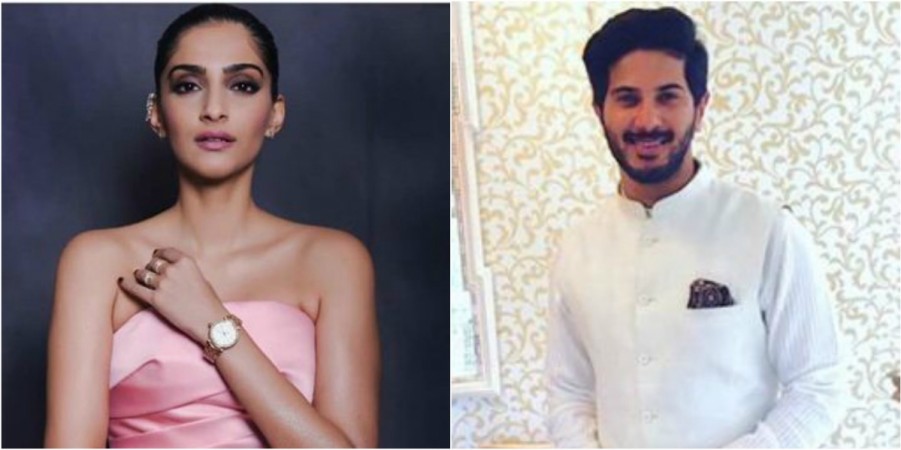 Dulquer Salmaan is on a roll! Even before his debut film Karwaan releases, he has signed his second Bollywood film.
Dulquer Salmaan and Sonam Kapoor will be seen in the screen adaptation of Anuja Chauhan's 2008 novel The Zoya Factor. Director Abhishek Sharma will start shooting in August. The film will release on April 5, 2019.
What will their roles be? According to Mirror, Dulquer will play Nikhil Khoda, the captain of the Indian Cricket Team and Sonam as Zoya Singh Solanki, an advertising agent.
The director told Mirror: "Sonam was the first person that came to my mind as she's as bubbly as Zoya and after seeing Neerja, I'd sent her an autographed copy of the book requesting that she read it. We both got busy with our respective commitments after that but a few months later, Sonam checked with Aarti, a close friend of hers, on the status of the screen adaptation."
Sonam Kapoor told the leading tabloid: "It's always nice to play vibrant, empowered women. I'm excited that Pooja and Aarti are making this film with me and Abhishek, who is brilliant with actors"
Talking about Dulquer, Abhishek said: "I knew immediately that this was the boy we were looking for after I watched OK Kanmani. In the book, Nikhil is from the North but in our film, he hails from the South but speaks good Hindi. I later saw parts of Bangalore Days and Comrade in America and was most impressed."
Dulquer said: "I loved the idea and how the book was adapted for screen. It's a super team and I've known a lot of them for a long time"
"Cricket woven into a rom-com and touching on superstition and luck, it's an amazing book for a screen adaptation. The book has many layers, characters and tracks, so it took Neha Rakesh Sharma some time to pen a tight screenplay and Pradhuman Singh to write the dialogues. Now, we've gone back to Anuja who's happy with the script to polish it and work on additional dialogues as nobody knows the characters better than her," Abhishek told Mirror.
When asked if he has made changes in comparison to the book: "A few for which I convinced Anuja. The story is now set in 2011 before India lifted its second World Cup and we have shifted base from Delhi to Mumbai," Abhishek concludes.