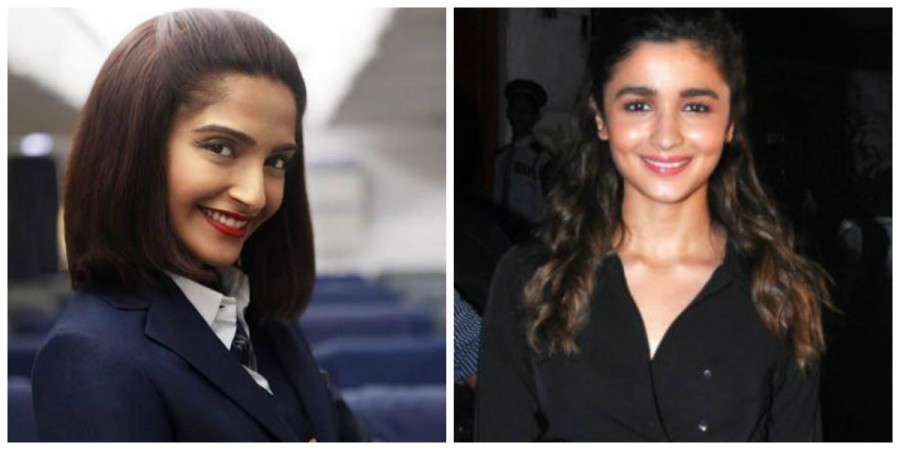 Spiritual leader Ravi Shankar said being homosexual is a tendency that may change later.
He made the statement at the Jawaharlal Nehru University in Delhi after a student asked how he should handle the way his friends and family treated him for his sexual orientation, a leading website reported.
"You don't think you are sick or something is wrong with you," he said. "If you stand up, nobody can insult you, but...if you feel bad about yourself, nobody can make you feel better," he told the student. "This is your tendency now...know that this tendency is not a permanent thing. It may change. I've seen many men who were gay later turn into heterosexuals, and there are those who are normal, who are called straight people, end up being gay later in life."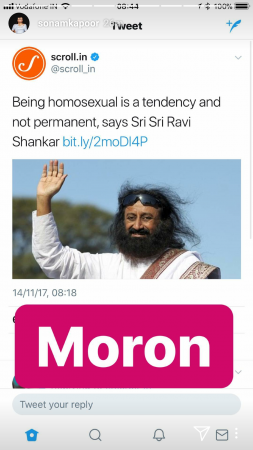 Sonam Kapoor who has always been vocal about her opinions is in shock post reading this and took to social media to voice her opinion and called him a 'Moron'. She also tweeted: "get with the program!!! [sic.]"
Homosexuality is not a 'tendency' it's something you are born as and is absolutely NORMAL. To tell someone you can change is irresponsible.

— Sonam Kapoor (@sonamakapoor) November 14, 2017
Following Sonam, Alia also tweeted, "OMG kinda moment! [sic]".
Ravi Shankar was at JNU to deliver the 13th Nehru Memorial Lecture.
Sonam Kapoor was recently trolled for a video in which she is seen chilling in a bikini. Her Veere Di Wedding co-actress Swara Bhaskar shared the video on Instagram.
Sonam and her girl gang were in Thailand for the shooting of Veere Di Wedding which has now been wrapped up. Swara posted a video that shows the ladies having some relaxed time by the side of a pool after a tiring flight journey. Some haters started making nasty comments on bikini-clad Sonam. They started body-shaming the actress calling her "flat" and other names.