If rumours are to be believed then Sonam Kapoor may soon tie the knot with her beau Anand Ahuja.
The Kapoor clan is urging the Neerja actress to get married at the earliest, according to a Deccan Chronicle report. Sonam is said to be quite sure about her feelings for Anand and so the family sees no reason to delay the wedding. However, the report also said that the actress would take her own time to settle down with Anand.
"Since Sonam is sure of her feelings for Anand, her father feels there is no need to delay the marriage. Of course, friends are advising Sonam and her dad against her marriage so soon, as they believe it would affect her career. But Sonam is not bothered about such things. They will marry as soon as they both sort out the practical issues," a source close to the family told the daily.
Sonam Kapoor talks about her first kiss Jio TV's Famously Filmfare
Though Sonam and Anand have been spotted together at several events, they have never accepted their relationship in public.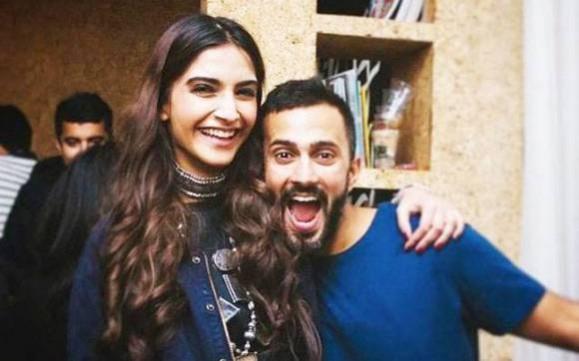 Anand, who is a Delhi-based entrepreneur, has also been a regular member at the Kapoor home. From attending family functions to being by Sonam's side while she was honoured with the National Award for Neerja, Anand has proved to be a loving boyfriend.
In fact, both Anil and Sunita Kapoor dote on their future son-in-law. "Not only Anil, Sonam's entire family dotes on Anand," the source added.
It now remains to be seen when the actress shares the good news with her fans.
Meanwhile, Sonam is gearing up for her upcoming film Veerey Di Wedding, which is being directed by her sister Rhea Kapoor. The film will also marks the return of actress Kareena Kapoor Khan to the silver screen post her maternity break.