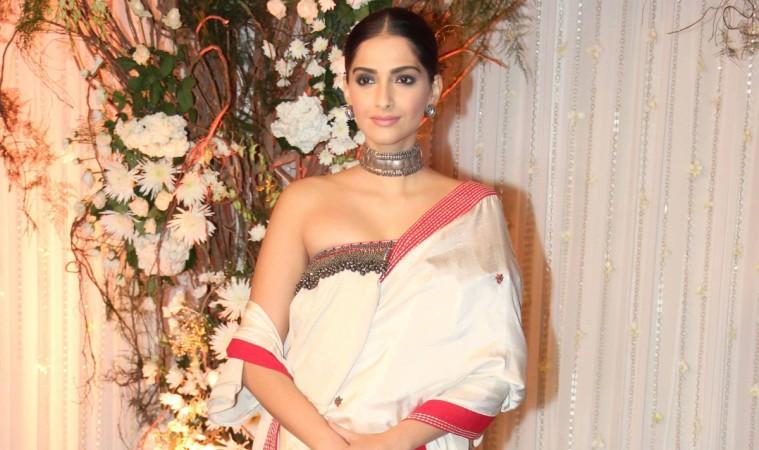 Bollywood actress Sonam Kapoor is trying to bag a film in Hollywood, in a bid to join the league of Deepika Padukone and Priyanka Chopra. The "Neerja" actress has been auditioning for international projects, but has been unable to find anything significant so far.
"I have been trying and I have been auditioning. But I haven't got anything substantial yet which I would feel inspirational enough for me to take the time out and go," Sonam told IANS. It seems the actress is desperately trying to sign a Hollywood film, to keep up with her co-actresses, and hence hasn't taken on any Bollywood project either.
However, after giving a brilliant performance in "Neerja," the fashionista is concentrating on good projects, rather than signing whatever comes her way. "I'm looking for something right now," Sonam said.
The actress also talked about the perks of being a star kid. "It takes a lot of courage to wait for the right thing to do. I don't take money from my father. Just because I'm Anil Kapoor's daughter doesn't mean he pays my bills," Sonam added.
Meanwhile, apart from the "Khoobsurat" actress, Huma Qureshi's name has also been doing the rounds regarding the auditioning for a Hollywood film. Huma and Deepika had reportedly auditioned for a role in "The Mummy," opposite Tom Cruise.
Sonam will be seen next at the Cannes Film Festival 2016 on May 11. People are eagerly waiting for the actress' appearance in this international event, as her appearance at last year's festival was much talked about for her unique outfits.
Being a brand ambassador for L'Oreal Paris, Sonam has been attending the event for a long time. Aishwarya Rai Bachchan and Katrina Kaif also endorse the brand, but only the "Sarbjit" actress will attend the gala this year.