Starting with the traditional Indian dance form Odissi, Sonali Kunmun Das has come a long way before she could stand tall and be recognised as one of the most talented Salsa dancers in India.
The strenuous drive to the World Salsa Championship did not falter her "spins or aerials" in the least bit, but has in fact taken her to global stardom within a matter of less than three years.
"It is not easy to adapt to a dance form which is not culturally ingrained in our system, but we are slowly getting there," Das acknowledges to IBTimes, India Edition.
The World Salsa Championship is an arena of fathomless opportunities for any dancer with the winners getting an opportunity to spread their talents all over the world through workshops and salsa congresses.
Das reveals that her foray into the world of dancing was due to the sibling rivalry at home. Her mother, fed up with the daily fights her brother and she got into, decided that dance classes would keep her busy. And although, she was averse to the idea initially, dance fever crept up in her so much, so that she cleared all levels on Odissi and started looking at other challenging arenas in the wide world of dance.
Das then stumbled upon on belly dancing and started training under Sanaz Bakthiari, a belly dancing pioneer in India and was enamoured by the feminine grace it exuded. She excelled at that as well and was incorporated into Batkthiari's annual show.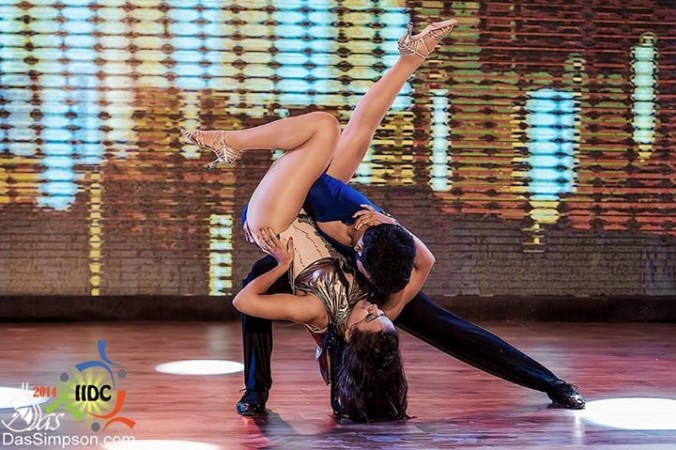 However, at a party when she witnessed how complete strangers could connect and dance like it was choreographed, Das realised that Salsa was her true calling.
"I was awestruck to see how the lead and follow mechanism worked to get two people develop coherent body language. That is when my loyalties shifted from belly dancing to salsa," Das admits.
Das began her formal Salsa training in 2012 at the Lourd Vijay's Dance Studio, which has produced some of the finest salsa dancers in the country, and stayed on for seven months. She then joined the Latin Dance India and trained there for three months before going off to self-train by keenly observing and learning techniques from videos of the World top ranking couples.
Das also took care to imbibe global trends by training under international artists, while maintaining her unique style of dancing and choreography.
"One must always seek to learn from as many instructors as possible, and fuse their styles along with what is comfortable for one's own body movements, to result in your own unique style. Sticking to one instructor makes one look like their clone," reveals Das.
After partnering with about five male dancers and winning many championships with them, Das found her current partner Adisheshan Prithvi in Chennai and together, they battled it out for the top spot at the Asia Open Championship, in the Bachata semi-professional division this year at the India International Dance Congress held in Bangalore. They will be representing India at the World Salsa Championship 2015, in India as well as in Hong Kong and will take part in Salsa, Bachata, Solo and Latin team division categories.
Das credits her partner Prithvi's hard work and dedication in excelling at the art form in a short while. Much like her, Madhurai-native Prithvi too is from a conservative background and had to prove their excellence in the field before either of their families accepted Salsa as a serious part of their lives. They both have full-time jobs too, Das at Amrutanjan Health Care Ltd. and Prihvi at TVS, both of whom are supportive employers, allowing for the pair to maintain a healthy work-life balance.
Das believes that winning the World Salsa Championship will open unlimited opportunities for them. "Winning the world championship is the first step towards ensuring a successful dance career for oneself, however, consistency is what that helps the artists sustain... thus its a never ending cycle of learning and pushing one's limits to stay at the top," she adds.
She believes in accepting criticism with as much grace as compliments and says that is how she has grown as a dancer.
"Being open to feedback... good, bad and ugly, with the same spirit is how I've grown and it leaves me with enough matter to keep working on to improvise. Thus the learning process never stops," she admits.
Das promises a bright future for Salsa in India, with dance event organisers like John Anthony, Neeraj Maskara, Rocky and so on, conducting Salsa congresses, for Indian aspirants to meet up and learn from the top notch International artists to reinvent our skill sets year after year.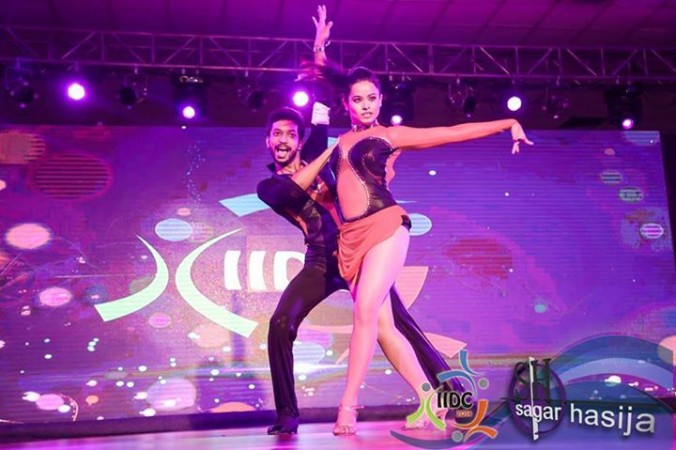 "Salsa in India is growing aggressively, and we are now more conscious about inculcating the authentic Latin feel and look of the dance, right from the moves to the costumes," she adds.
She also credits John Anthony's "India International Dance Congress" for being instrumental in boosting up the salsa scene in the country, by hosting national and international championships, thereby helping India make its mark in the global scenario.
Das hopes to inspire the salsa aficionados in India and promote it as a serious art form. "Adi and I are addicted to it, owing to the million challenges it comes with, be it complicated partner work, spins or aerials. So our plans are to keep competing, performing and teaching, within India and abroad, to chalk our place on the map, alongside with many other talented people across the country who have similar goals."