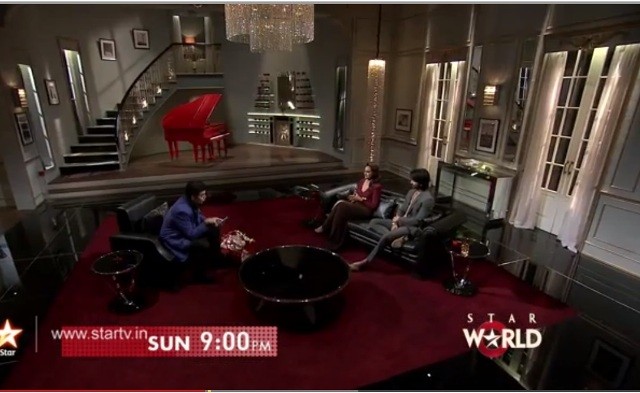 Looks like Bollywood actors Shahid Kapoor and Sonakshi Sinha will prove to be an entertaining duo on the next episode of "Koffee with Karan."
In a promo released, the duo is seen giving witty and quirky replies to host Karan Johar's questions, bowling over the ace filmmaker.
In the famed rapid fire round, Shahid is heard telling Karan that he would like to do a steamy scene with the film maker. "I am telling you, I am desperate for you" the "Jab we Met" star added.
However, the "Dabangg" actress went a step ahead with her answers, when she said that 'a cat' would be the most probable thing to be found in Ranbir Kapoor's bedroom. The director appeared clueless initially, only to realize the pun later.
Ranbir Kapoor and Katrina Kaif's relationship has grabbed the spotlight in the filmmaker's chat show earlier too when Kareena Kapoor teased cousin Ranbir for the same. Kareena went to the extent of referring to the "Dhoom 3" actress as her sister-in-law, creating quite a buzz in the media.
However, it remains to be seen if Sonakshi and Shahid, who are reportedly dating post their film (RR), will give out any hints on their relationship status.
Watch the clip from Sonakshi and Shahid's upcoming episode on "Kofee with Karan"