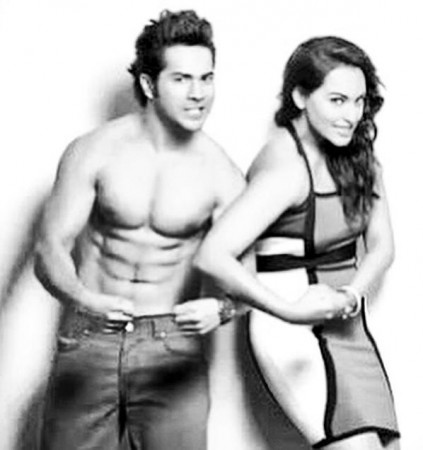 Bollywood actress Sonakshi Sinha has always supported the right causes and never hesitated to give it back to haters. There have been several instances when the actress has slammed her body shamers on social media.
Recently, a Twitter user asked the actress when she would show her body in a bikini and Sonakshi gave a perfect reply to him. "@prateek91 ask your mum or sister the same question you creep. Let me know what they say!" she tweeted.
However, the actress removed the tweets later as he had apologised to her. "Im deleting the tweet because he apologised. I hope he and his type learnt a good lesson in respecting women, no matter which profession," Sonakshi tweeted.
On the other hand, another Twitter user posted a comment that read: "@sonakshisinha Bollywood actresses who sell their skin for money need not lecture us about what is shameless!" Sonakshi shut this user up as well. "@aditi_ca US?? So ur sayin ur in his category ?? What a dhabba on womankind u urself are for sharing his disgusting line of thought," she tweeted.
While the "Tevar" actress was busy slamming her haters, Varun Dhawan stepped in to support her. "Everyone this girl needs to be trolled. Please educate her," he tweeted. The conversation, however, has been removed, but the actor owned up his fault and apologised for the same.
Apart from these discussions, controversial king Kamaal R Khan came up with an interesting post. He shared a post of Varun from last year, where the "Dilwale" actor was talking about Nargis Fakhri's bikini.