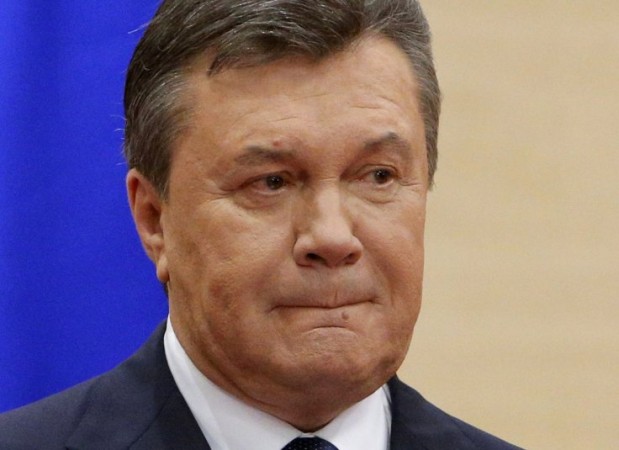 The younger son of exiled former Ukrainian President Viktor Yanukovych reportedly drowned to death after the vehicle he was driving plunged into Lake Baikal in Russia.
While 33-year-old Viktor Viktorovich Yanukovych Junior died, five of the other occupants in the car managed to escape.
Yanukovych, who shared the same name as his father, was the second son of Ukraine's fourth president who is now hiding in Russia along with his family after he was ousted by street protests in February 2014.
While the Russian officials are yet to make a formal address on the issue, there was a confusion as the name of the driver who died in the accident was initially reported as Viktor Davydov. It was later learnt that Yanukovych Junior was using his mother's maiden surname.
A Telegraph report citing a spokesman for the Irkutsk emergency situations ministry said that five passengers in the vehicle were saved in the accident that appears to have taken place on Friday.
The vehicle carring six men, who were on a fishing trip, fell through weak ice near Olkhon Island, a beauty spot popular with fishermen and holiday makers. The local emergency services said that the occupants of the minivan had driven onto the ice to take photographs before their vehicle fell through in an area more than 20 meters deep.
The survivors were rescued two hours after the incident. The Yanukovych family have not issued a formal statement.
Viktor Yanukovych was born in Yenakievka, his father's home town near Donetsk, in 1981 and was educated at Donetsk University.
He entered the Rada, Ukraine's parliament, as a member of his father's Party of the Regions in 2012, where he sponsored several laws including the one to ban tobacco advertising.
He, along with his wife and child, fled to Russia with other members of the family after street protests toppled the Yanukovych government in February 2014.
An edit-piece published in Kyiv Post, announcing the death of the exiled former Ukrainian President Viktor Yanukovych's son, noted: " Somehow, among all the reckless members of a reckless family, Viktor Yanukovych Jr. stood out."
"...He was not the most reckless member of the family.He did not trigger two revolutions in his lifetime...He did not leave the country so weakened that it became vulnerable to Russia's military invasion in Crimea and the eastern Donbas."
The edit concluded that the "title of most reckless Yanukovych belongs to the one and only -- Yanukovych [Senior]."