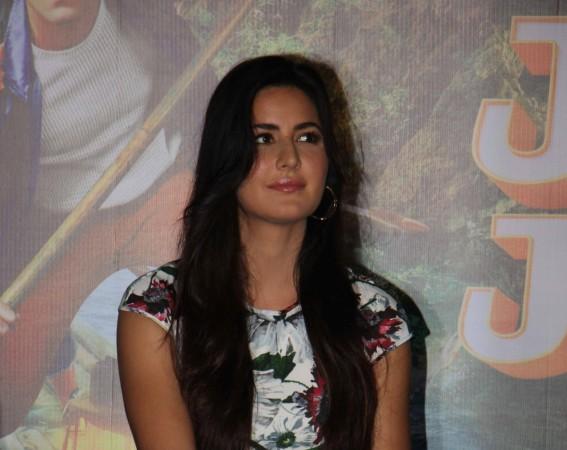 Bollywood actress Katrina Kaif is busy promoting her upcoming movie, Jagga Jasoos, which also features her ex-boyfriend Ranbir Kapoor. She was recently spotted at the song launch of Galti Se Mistake with director Anurag Basu and co-star Ranbir.
While many were more focused on the chemistry between the former love pair on the stage, a few of them might have noticed that Kat's look was not impressive. Wearing a floral Erdem dress, the diva looked adorable, but there was something off with her face.
Was it makeup gone bad for Katrina? It's not just us, in fact, one of the ex Bigg Boss contestants has slammed Katrina for the appearance. She even said that she can say this to Kat's face. Do you want to know who the person is?
It's Diandra Soares. The model-cum-fashion designer has slammed Katrina for using excessive makeup to look ageless.
She said: "Dear women, Be proud of your age, be proud of your life experiences, be proud of your lines, be proud of your natural beauty, be proud of the unconventional, let's mature naturally... there is no other like you... we are all so unique.... Let's feed our body n mind with love not with this bullshit ideas of beauty fed to us by magazines , people and social media... everybody is fighting a very natural process n messing with nature .... looking so damn strange in the process. Messing a perfectly beautiful face n or body ! (sic)."
"Also Its not a hate post for kat... I know her (n would even say this to her face ) its just that I happened to see this pic n her interview n it got me thinking ... as to why women are doing this all over the world . And even younger women are into it btw....!!!! (sic)"
Watch the song launch event of Jagga Jasoos here: