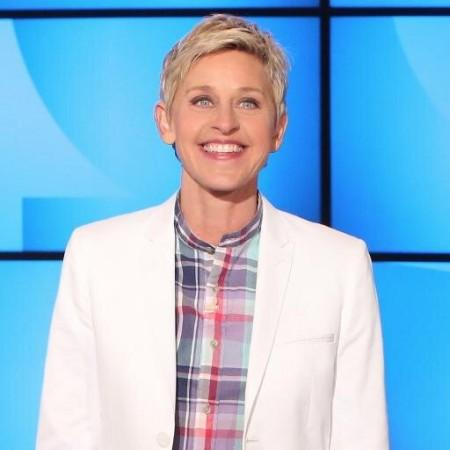 Television host and noted American comedienne Ellen DeGeneres is popular for many things- being funny, giving away spectacular gifts, pranking celebrity friends and unsuspecting public, scaring her guests, veganism and love for all animals, especially cats, and being one of the nicest people ever! She in fact won a 'nice-off' against fellow talk show host Jimmy Kimmel, when she appeared on "Jimmy Kimmel Live."
However, what really set her and her show apart from every other talk show, are the young guests Ellen brings in from around the world. Over the twelve seasons, she has scoured out many young, talented geniuses and made them famous overnight.
In fact, "Saturday Night Live" cast member Kate McKinnon, while impersonating Ellen on the show, said that one of her main hobbies is "finding children on YouTube that I can steal and make famous...This place is half talk show half weird day-care. I love it!"
The most successful of all the young talents Ellen discovered for us is undoubtedly Grayson Chance, who rose to fame after posting a cover of Lady Gaga's "Paparazzi" to YouTube on 28 April 2010. The video, which had just 10,000 views when Ellen shared it, now has over 52,714,980 hits. She was so taken by his voice that she named her record label "eleveneleven" after the date she saw him perform "Paparazzi" and because his soccer jersey number is 11.
Here is a video of him performing "Paparazzi":
Sophia Grace and Rosie, cousins from England rose to fame and grabbed Ellen's attention following their rendition of Nicki Minaj's "Superbass" on YouTube, which has over 45,841,320 views as of now. Since their first appearance on Ellen in October 2011, they have had recurring appearances on Ellen, interviewed pop idols on the red carpet, first original song along with a professional music video and acted in the movie "Sophia Grace and Rosie's Royal Adventure."
Rainer Muss and his brother Atticus are the US presidential experts who stole everyone's hearts with not just their above-average IQ, but also with their liberal outlook. The young Rainer expressed his hopes that Barack Obama would win re-election (2012) as he said that "men and men can marry each other and woman and woman can marry each other and I think that's right," to thunderous applause from DeGeneres and the audience. Ellen even sent them to the White House, where there were quizzed on their expertise by First Lady Michelle Obama.
Akshat Singh of "India's Got Talent" and "Jhalak Dikhhla Jaa" fame became a household name in the US when he rode into the sets of "The Ellen Degeneres Show" in his miniature bike and wowed the audiences to a mind-blowing dance performance that proved once and for all that "Motus can dance too." The performance deserved nothing short of the standing ovation it received.
On 22 May 2014, Ellen invited British singing/rapping duo Bars (Leondre Devries) & Melody (Charlie Lenehan) to her show, who were at that time competing in "Britain's Got Talent"s eighth season. When Leondre expressed his excitement in meeting her, she said, "I am excited too. I saw this video and I was like, these guys are amazing."
When asked about the anti-bullying song they performed at the show, Bars who wrote it said, "I used to get bullied massively.. I felt trapped.. I didn't know how to break free of it all.." Ellen was so impressed by the duo and the message they shared that she gifted them a couple of stylish blue sweatshirts and sneakers that they can wear while touring.