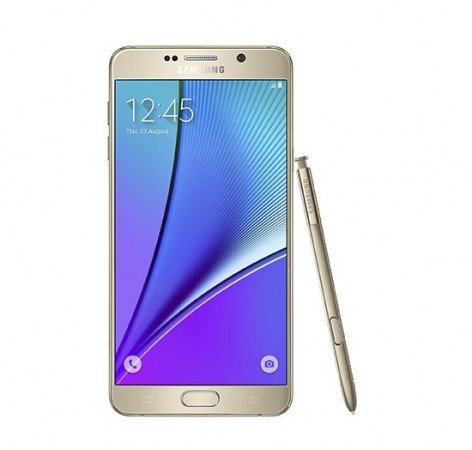 It's been close to one month since Samsung's Galaxy Note 5 hit stores across the world. The flagship phablet received a good response from tech critics and fans alike, but the company did get panned for faulty S-Pen design, where-in if the user accidentally inserts the stylus backwards (with pointy edge up), they risked permanently disabling self-ejection mechanism and also the S-Pen detection sensor.
Later, the company issued a statement urging Galaxy Note 5 owners to be cautious while inserting the stylus and were advised to read the user-manual on how to insert S-Pen to the phone's slot. Otherwise users will have to pay an expensive service bill.
[Note: If ever faced with Stylus getting stuck in the phone, check-out this video tutorial [HERE] to get the stylus out without damaging any sensor]
Now, it has come to light that few of the Galaxy Note 5 owners are complaining of the device's screen abruptly freezing and sometimes becoming completely non-responsive.
Thankfully, Samsung community blog SamMobile has come up with a hack to get rid of the display bug once and for all.
Here's how to fix Galaxy Note 5 screen freeze bug:
Step 1: Turn off Galaxy Note 5
Step 2: Perform Recovery mode sortie, by long pressing 'Power', 'Volume (Up)' and 'Home' buttons, until you see the green Android bot
Step 3: In the Recovery menu, tap 'Wipe Cache Partition' option
[Note: use 'Volume (down)' key to navigate and 'Power' button to select options, while operating under Recovery Mode]
Step 4: Press 'Power' button again to initiate system reboot.
Once the smartphone is back on again, the freezing of the screen is expected to stop completely. It has been learnt the bug was found to be hidden in the cache memory and now with the cache memory erased; screen freezing is unlikely to reoccur again.