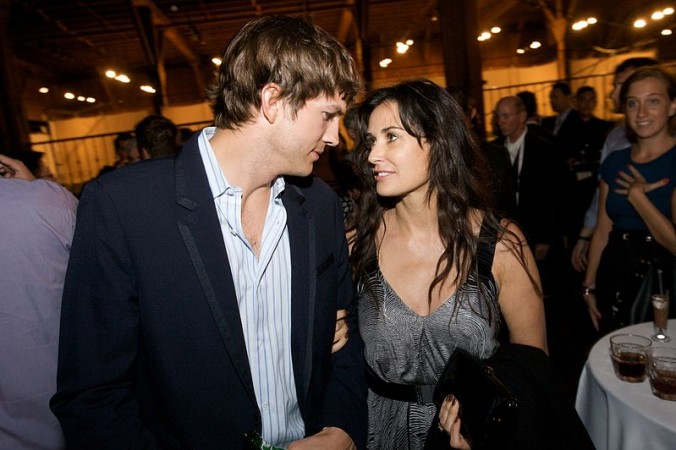 We have all had that experience of looking at a couple cozying up to each other and going "Really? Those two?"
Sure, the allure of opposites attracting is discernable, but whether owing to an extreme age gap, a mismatch of appearances or just a star-crossed pairing, these celebrities' unexpected couplings couldn't be more intriguing.
The bar for the perfect man and woman may be different from us commonfolk in tinsel town or the Ashton Kutchers and Mila Kunis might be cruising through the Demi Moores and Macaulay Culkins before finding true love. However, while some of these couples are defying the odds and going the distance, for every Mariah Carey and Nick Cannon, there's a Brody Jenner and Avril Lavigne right around the corner.
Woody Allen and Soon-Yi Previn
In a relationship that crosses the line from simply disturbing to downright creepy, Woddy Allen and his current wife Soon-Yi Previn met as the adopted daughter of his then-partner Mia Farrow. Their scandalous relationship took off when Previn was 19 and Allen was 56. Allen's biological son with Farrow, Ronan Farrow, on 17 June 2012 (father's day) made a jab at his dysfunctional family with this tweet:
Happy father's day -- or as they call it in my family, happy brother-in-law's day.

— Ronan Farrow (@RonanFarrow) June 17, 2012
Sam Taylor Wood and Aaron Johnson
When compared to the step-father-daughter turned lover duo, the next couple may seem less creepy; but that does not stop the paparazzi from churning up stories about them looking more like a hip fashionable mother and her stylish son than husband and wife. English filmmaker Sam Taylor Wood and actor Aaron Johnson met in 2009 on the set of "Nowhere Boy" and announced their engagement at the film's premiere. With 23 years' seniority over Johnson, Wood has already mothered two of their children. The awkward part is that Johnson is only seven years older than one of his stepdaughters.
All against one xx pic.twitter.com/ZBsndrEa35 — Aaron Taylor-Johnson (@AaronTaylJohn) July 3, 2014
Olivier Sarkozy and Mary Kate Olsen
One half of the 27-year-old Olsen twins and the 44-year-old half-brother of former French president Nicolas Sarkozy have been putting on some Public Display of Affection since May 2012. Despite raised eyebrows over Mary Kate and Olivier Sarkozy's seventeen-year gap, they are already living together in a $6.25 million townhouse in New York and even got engaged in February while vacationing in Jamaica, reported People.
Interestingly, Ashley Olsen has also been dating "Moneyball" director Bennet Miller, who is 20 years her senior. Wonder if the taste for older men runs in the family.