At least 358 people have been killed in Somalia's deadliest attack when a truck packed with explosives in the capital Mogadishu blew up last week.
The Somalian government late on Friday said there was a major jump in the death toll after the incident.
Reports state that more than 228 people were injured in the attack, which destroyed nearly 20 buildings in the commercial district. Hundreds of victims were burnt beyond recognition in the attack.
Various experts said the truck which was laden with explosives carried at least 500 kg of explosives, according to AFP reports.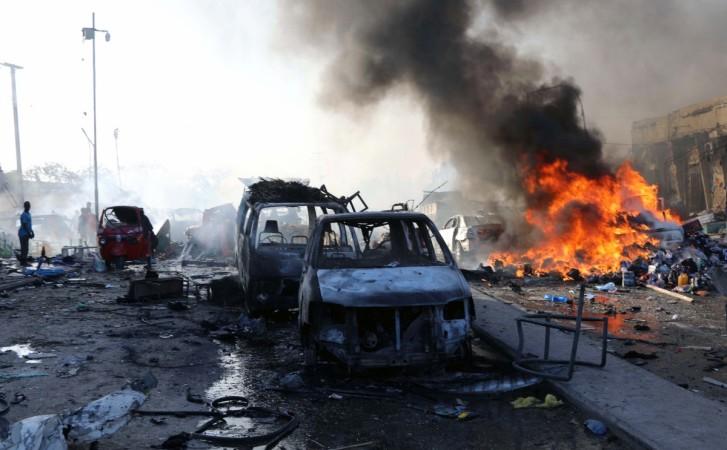 Somali Minister of Information Abdirahman Osman on Twitter said at least 122 people who were injured in the incident have been flown to Turkey, Sudan and Kenya for treatment.
"The latest number of casualties 642 (358 dead, 228 injured, 56 missing). 122 injured ppl flown to Turkey, Sudan & Kenya, [sic]" Osman said on Twitter.
The increased toll marks a sharp rise in the casualties which were put at 276 earlier this week.
Somalia's fragile system has been overwhelmed because of the attack, and its allies from Turkey, Qatar, United States and Kenya have reportedly sent planes carrying medical supplies and doctors to assist the country.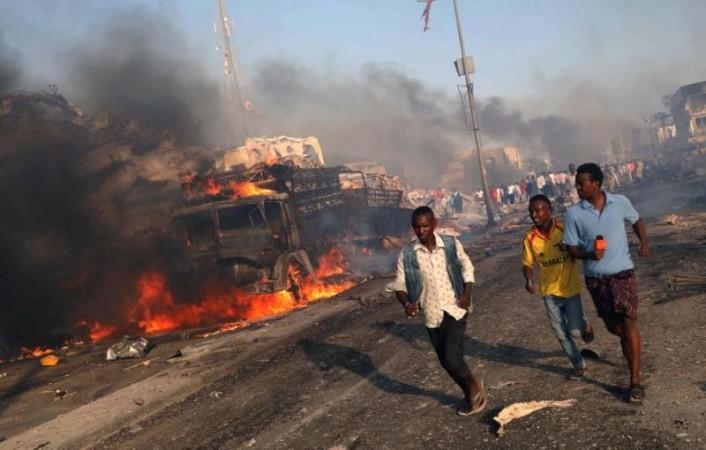 No terrorist group has claimed the responsibility of the attack yet.
Militant group al-Shabaab, aligned with al-Qaeda, generally carries out suicide bombings in the Somalian capital in its attempt to overthrow Somalia's internationally-backed government.
Reports state that more than 100 unidentified people — who were burnt beyond recognition — have been buried.
Somalian President Mohamed Abdullahi Mohamed on Wednesday vowed to heighten the country's efforts to battle Al-Shabbab, and said the attack showed "that we have not done enough to stop Shabaab."
He was quoted by AFP as saying: "If we don't respond to this now, the time will surely come when pieces of flesh from all of us are being picked up off the ground. We need to stand up together and fight Al-Shabaab who continue massacring our people."