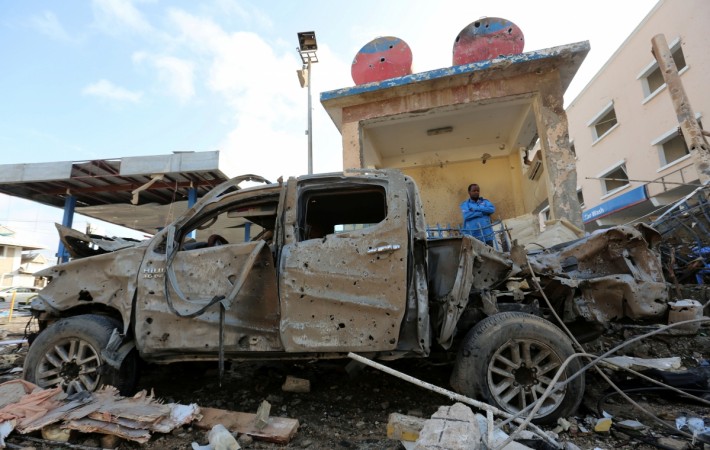 At least 18 civilians were killed when a roadside bomb exploded in Somalia. The blast blew up a mini-bus in Lafole, about 20 kilometres away from the capital city of Mogadishu.
"All the 18 people on board the minibus are dead and burnt. A remote controlled bomb along the road exploded," Abidkadir Mohamed, a police officer present at the scene, was quoted as saying by Al Jazeera. There has been no claim of responsibility so far. Somalia's Al Shabaab militants are known to carry out similar attacks.
The minibus was being escorted by a truck carrying government soldiers, Nur Ahmed, a driver who was driving along the same road, was quoted as saying by Reuters. "The government car, which was probably the target escaped undamaged," Ahmed added.
The Al-Shabaab armed group, which wants to topple the government, carry out attacks on civilians and security forces frequently.
Five days ago, the Al Shabaab militants attacked a hotel in central Mogadishu, in which, atleast 15 people were reportedly killed. Security forces re-took the Naso Hablod hotel after the militants stormed it and took hostages away, officials were quoted as saying by BBC.
The people killed in the attack included civilians, security guards as well as some attackers.