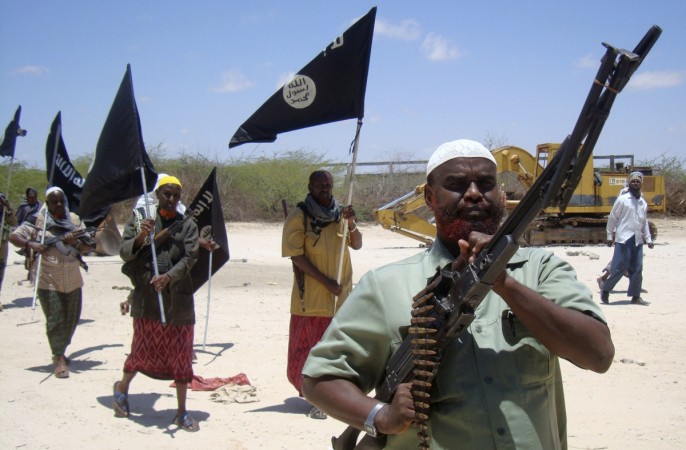 Somalian Islamist militant group al Shabaab said on Thursday it had killed 43 soldiers in an attack on an Ethiopian base that had troops serving with the Africa Union Mission in Somalia (AMISOM).
Abdiasis Abu Musab, al Shabaab's military operations spokesman, was quoted by Reuters as saying: "We killed 43 AU soldiers from Ethiopia in the fighting."
According to another Reuters report, the al Shabaab fighters rammed a suicide car bomb into the base, stormed inside and killed the soldiers.
Nearby residents apparently heard a huge explosion and exchanges of gunshots before dawn. The exchange lasted for about an hour, according to al Shabaab.
Musab said their "fighters stormed the Halgan base of AMISOM... It was a huge blast. It destroyed the gate and parts of the base." He added that "several" of the militant group's fighters had also been killed, but did not specify a number.
Al Jazeera quoted an AMISOM spokesperson as saying the attack on the base was an "attempted" one, adding that AMISOM forces still control the base.
Another spokesman for the AMISOM force, Lieutenant Colonel Joe Kibet, called al Shabaab's toll a "falsehood," but did not give a casualty figure.
Reuters quoted Kibet as saying: "AMISOM forces killed 110 al Shabaab and captured a large cache of weapons."
Reuters also reported that AMISOM usually says it is the troop-contributing countries that announce casualties. Casualty figures announced by Al Shabaab in the past have been much higher than the official figures.
AMISOM, a peacekeeping mission approved by the United Nations, consists of about 22,000 soldiers and police from the African Union which support the Somali government in its fight against al Qaeda linked militant groups.
According to al Jazeera, al Shabaab often carries out gun and bomb attacks on Somali officials and security forces and AMISOM, in an attempt to overthrow the present Somali government and establish its own harsh interpretation of Islam in the country.
Kenyan troops serving with AMISOM reportedly suffered heavy losses in January, when al Shabaab made a dawn raid on their camp in El Adde located near the Kenyan border. The group said it killed over 100 soldiers but Kenya did not reveal the exact number.