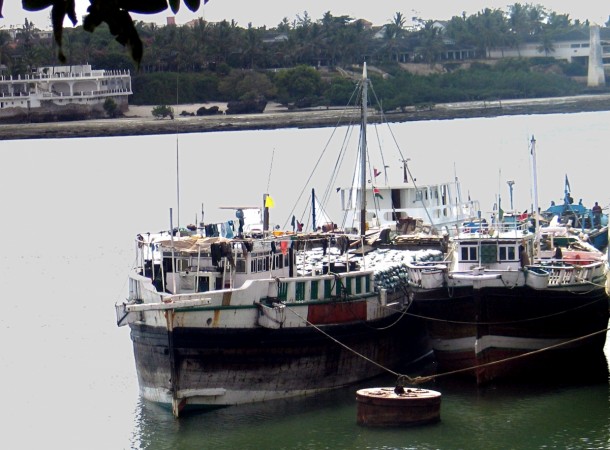 An Indian commercial ship, with eleven crew members, has been hijacked by pirates off the coast of Somalia, a former government anti-piracy official said on Monday.
"We understand Somali pirates hijacked a commercial Indian ship and (it is heading) towards Somalia shores," Abdirizak Mohamed Dirir, former director of the anti-piracy agency in Somalia's semi-autonomous Puntland region, told Reuters.
Al Kaushar, an Indian oil tanker, was heading to the Al Mukala port in Yemen from Dubai when it was hijacked by Somali pirates on April 1.
"It is not a big ship but a dhow. It was hijacked yesterday and is now sailing towards the shore of Somalia," DGS Malini Shankar said on Monday. She added that the pirates are interested in the cargo, the details of which are not known yet, and they have not demanded any ransom yet.The pirates might release the ship without the cargo. The ship will reach the shore in the evening, Shankar said.
Somali pirate menace has returned after a five year doldrums. The piracy had reached its peak in 2010 following which shipping companies started to take armed guards on their ships. These guards would "show weapons" to pirates and also fire a warning shot if required to chase them away.
Pirates had hijacked a merchant fuel tanker off the Somali coast in mid-March this year, making it the first successful hijacking of a major commercial vessel in the Somali Basin since 2012, Reuters reported.