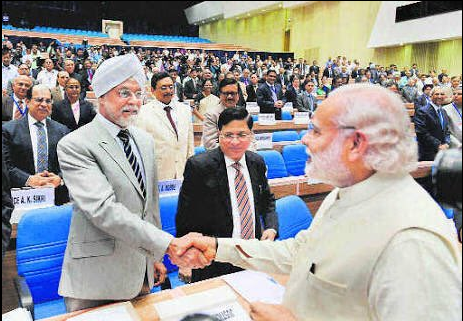 The Chief Justice of India JS Khehar on Tuesday advised the parties concerned to settle the Ram Mandi issue out of court since it's a sensitive and sentimental issue. The apex court will step in only if the groups fail to reach a consensus, he said.
"It is an issue of sentiment and religion. First sit together and sort out. Both sides employ moderators and hold meetings," said Chief Justice JS Khehar, while hearing an urgent appeal from senior BJP leader Subramanian Swamy. "We can come into the picture if you can't solve the issue," he added. The court also told Swamy to mention the matter on or before March 31.
Swamy told the court that it is difficult to hold talks with both the communities and judicial intervention would be required. He had appealed to the court for a hearing on building the Ram Mandir in Ayodhya.
"If you want some principal mediator, we can arrange," the Chief Justice said. Asked if he would want to mediate, Chief Justice Khehar said in a lighter vein, "If you want me I can, but will not sit in the bench."
The matter was also brought up in court soon after Yogi Adityanath took oath as the chief minister of Uttar Pradesh. He has always been in favour of constructing Ram Mandir in Ayodhya, considered to be the birthplace of Lord Ram.
Union Minister Mahesh Sharma said on Tuesday that the Centre would love to mediate the matter.
Zafar Yab Gilani, the Convener of Babri Masjid Action Committee, said, "We wish to inform the court that private negotiations are not possible. For the last 31 years, we have been trying. If the Chief Justice nominates some bench to intervene, that could happen".
In 1992, a group of Kar Sevaks had demolished a 16th century mosque Babri Masjid leading to riots spanning several months and death of 2,000 people.
Many Hindu groups as well as the BJP have been trying to build a Ram Mandir at the disputed site.