The most-hyped bilingual project of young star Dulquer Salmaan, who calls the Bejoy Nambiar directorial as his biggest film so far, is finally hitting the theatres on Thursday, October 5 and pan India the next day.
Also check: When Bejoy Nambiar met Rajinikanth, but Dulquer Salmaan give it a miss [PHOTOS]
In the anthology movie, made in Malayalam and Tamil simultaneously, Dulquer appears in four different avatars — Rudra, Siva, Shekhar and Trilok. It is said to be revolving around four elements: Earth (Rudra), Fire (Siva), Water (Shekhar) and Wind (Trilok).
The Malayalam version of Solo got U certificate from the censor board whose running time is 2 hours 34 minutes. While its Tamil version has been certified U/A and runs for 2 hours 32 minutes.
The grand premiere of Solo will be held at 9 pm on October 5 at Galleria Cinema in Deira, Dubai which will be graced by Dulquer, Bejoy, Neha Sharma, Shruthi Hariharan and Arthi Venkatesh. Meanwhile, the movie will be released in Europe on October 6, 2017.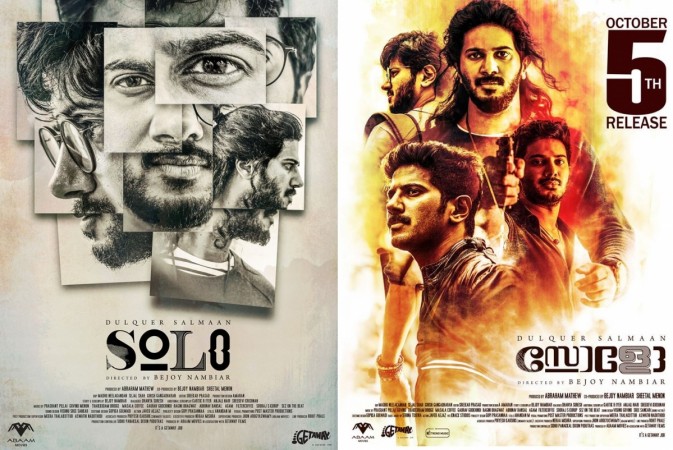 Must check: Have you seen Dulquer's different make-overs for Solo? [PHOTOS]
World of Rudra
DQ plays an army officer Lt. Rudra Ramachandran opposite Neha Sharma in the first segment of the movie. Dino Morea, Nassar, Suhasini Mani Ratnam, Vidya Ramachandran, Manit Joura, Deepti Sati, Suresh Menon and Sujata Sehgal are also part of its ensemble cast.
The three songs — Roshomon, Sajan More Ghar Aye and Sita Kalyanam — have already become the favourites among music lovers.
In the second segment of the anthology flick, Dulquer appears as a goon by name Siva opposite Sruthi Hariharan, who appears as Rukku. Manoj K Jayan, Prakash Belawadi, Govind Menon, Siddharth Menon, Qaushiq Mukherjee, Sai Tamhankar, Dinesh Prabhakar and Rohan Manoj also play significant roles in the film.
The songs Aal Ayaal, Aigiri Nandhini and Shiv Taandav by the bands Masala Coffee and Thaikkudam Bridge have opened to a positive response from the viewers.
The character Shekhar of DQ in Solo is completely different. He flaunts long hair and stammers. He falls in love with a blind dancer Radhika, played by Kabali-fame Dhansika. The interesting promo videos that give a glimpse of the World of Shekhar have already impressed the movie-goers.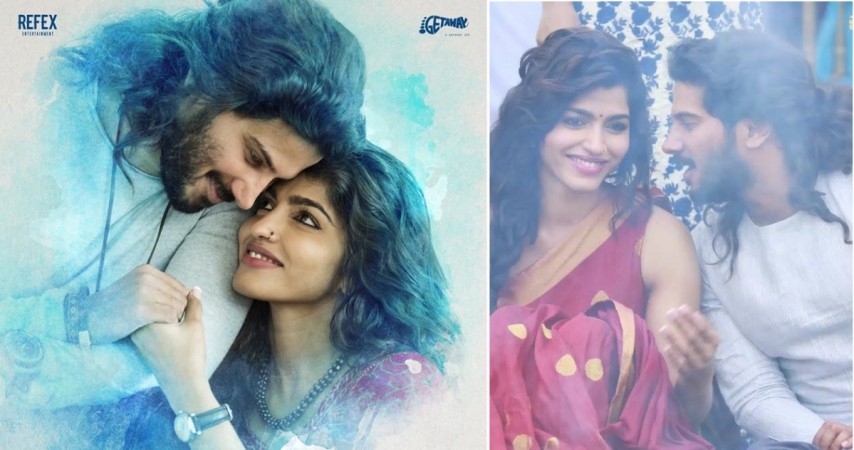 Soubin Shahir, John Vijay, Sathish, Anupama Kumar, Sheelu Abraham and Nithya Shri also play pivotal roles in the movie.
World of Trilok
After introducing the other three avatars, the makers of Solo have decided not to reveal his fourth character Trilok before the movie's theatrical release. Nevertheless, he is focussed, calm, composed and wounded.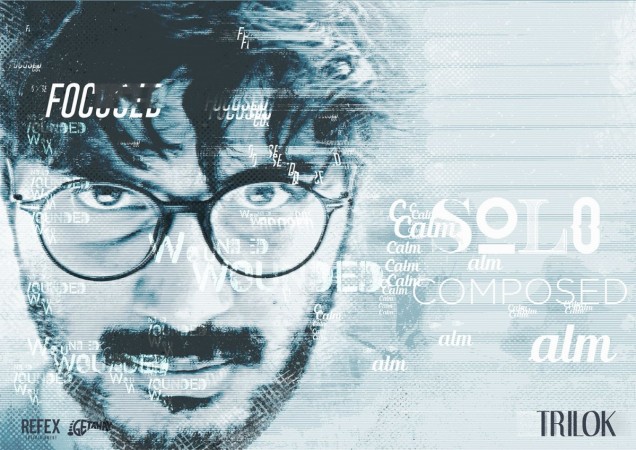 The movie also has Arthi Venkatesh, Anson Paul, Ann Augustine and Renji Panicker in important roles.
Listen to all songs of Solo
Check UAE GCC theatre list