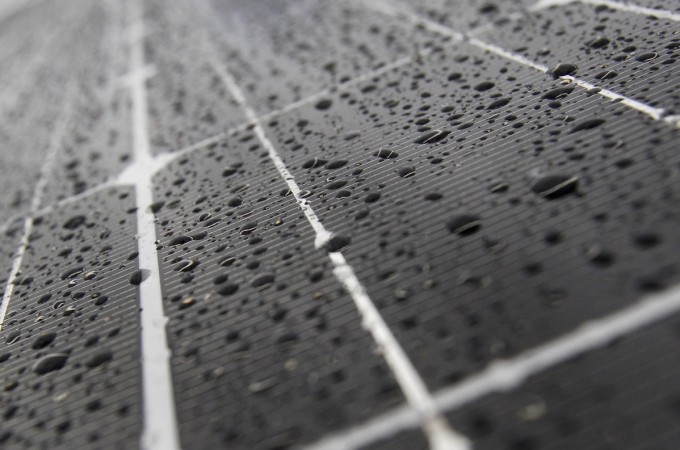 What's more important — access to clean drinking water, electricity or the internet? While many barely have any access to neither of them, an Italian company intends to change things with its solar-powered device Watly.
The prototype is being tested in Ghana and it uses the sun's rays to charge an internal battery. The device uses some of the energy stored to purify water. First, a graphene-based filtration system removes soap, solvents and hydrocarbons. The water is then put through a patented purification process, distilled, mineralised, has its acidity removed and gets UV treated before being supplied to the community. The eight-step process results in up to 5,000 litres of clean drinking water, which is stored in a tank, reports the device's Indiegogo page.
The device, which is being tested in Ghana, only generates clean drinking water, but the company claims that when the entire system, which includes three additional devices like the one being tested and a solar array, is set up, it can generate electrity, which is it's second biggest feature.
Watly, in its complete form, is capable of producing up to 70 kWh of energy per day, which is stored in a 140 kWh battery. The community in Ghana use the electricity generated to charge their phones as well as portable lamps.
Watly's third feature, when complete, is the fact that it triples as a means of communications. Serving as a node for data exchange, Watly reportedly can send and receive information from the internet and also enable file exchange between users living in the community. It can also connect with other Watly devices via radio signals, over a 3G or 4G network, or a through a satellite uplink.
Watly's $75,000 campaign has so far raised about $11,000. DigitalTrends reported that the trials in Ghana helped the company raise over $2 million in funding.
Watly reports that the initial goal will help them build one water purification plant. Their first stretch goal of $325,000 will help power and give connectivity to a 750-member community, and their final goal of $650,000 will help them build the entire system that will supply water, electricity and connectivity and serve about 3,000 people.
Watly adds that a philanthropist has agreed to match the total amount raised through the campaign with a contribution from his end.