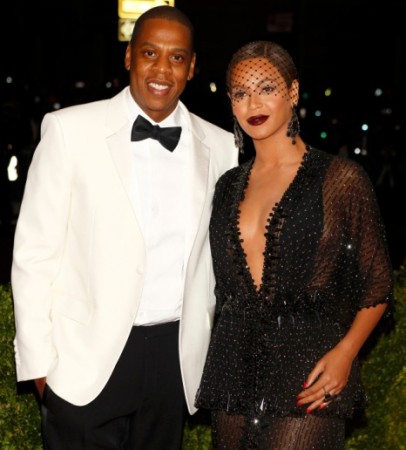 Solange Knowles and brother-in-law Jay Z might have patched up after she attacked him in an elevator on 5 May but it appears that she has not completely forgiven him.
A new In Touch magazine report claims Solange is now penning a tell-all about sister Beyonce Knowles' marriage to Jay Z, and she will be getting paid a whopping $20 million for it.
The new book will allegedly blow the lid off Jay Z's womanizing ways, Beyonce's fake baby bump and other rumors which have plagued the family for years.
"Solange was always in the background while Beyonce was the golden child," a friend of the family told the magazine, Media Takeout reported. "She's sick of being held down and she's ready to fight back."
This news comes amidst a Life & Style magazine report that claims Beyonce and Jay Z are on the brink of a nasty divorce, and the recent pictures of them appearing together as a happy family is a ploy to cover up the tension in their marriage.
"Beyoncé is extremely careful about her image, and everything she does is thought out and planned," a family insider revealed to the magazine. "She is obsessed with them appearing as the perfect family."
"To the public, Beyonce and Jay-Z appear to have it all. But behind closed doors, they're not as happy as people think they are," another source told Radar Online. "[Jay-Z] just sort of shrugs it off, though, saying, 'Nothing is forever.'"
The source added that the divorce is inevitable, and probably Beyonce's only option.
If the Life & Style report is indeed true, the Jay Z-Beyonce divorce could be one of the most expensive celebrity separations yet as the couple will be going through a $1 billion divorce.
Evidence of friction in their marriage surfaced first last week, when a video of Solange attacking Jay Z - while Beyonce just stood by - went viral. While the exact reason for the fight is still a mystery, rumors swirling around at the time hinted that Jay Z might have been cheating on his wife, and Solange reacted when she came to know about it.