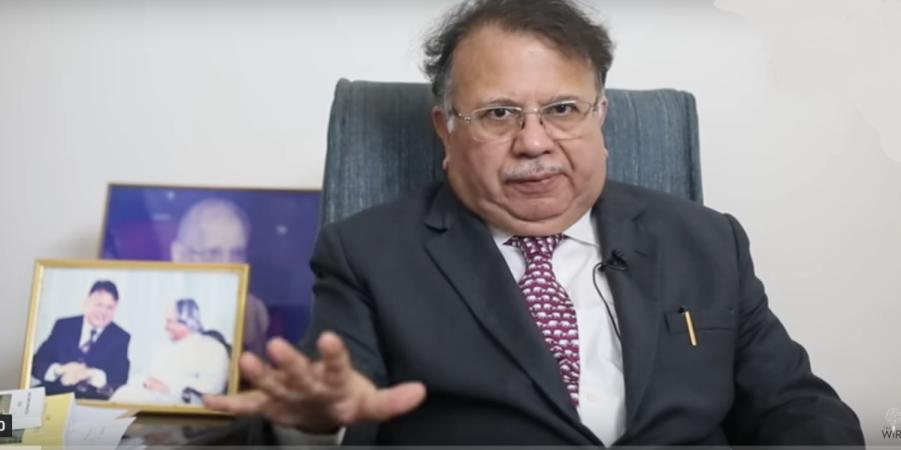 Former Delhi High Court chief justice AP Shah on Thursday urged for a probe into the death of special Central Bureau of Investigation (CBI) judge Brijgopal Harkishan Loya, who had presided over the trial of the role of BJP president Amit Shah and a few police officers in the encounter killing of Sohrabuddin Sheikh and his wife Kauser Bi.
AP Shah's observation comes three days after a Caravan report said Loya's family wanted an investigation into the "suspicious circumstances" that caused the death of the 48-year-old judge.
"His family feels very strongly that there was some foul play in his death. Now there was a long list of circumstances starting from the fact that there was blood on his clothes, and somebody signed the postmortem report as it is. They feel that there is something wrong with the conclusion that he died of cardiac arrest," AP Shah told NDTV.
Loya had reportedly suffered a cardiac arrest five months after he took up the case against the current BJP president.
"I feel that it is very necessary that the head of judiciary — either CJI (Chief Justice of India) or Chief Justice of the Bombay High Court — should look into it," AP Shah, who retired as the most senior judge of the Delhi High Court, said.
'Bombay HC ex-CJ should clear his name'
AP Shah also urged then Chief Justice of the Bombay High Court Mohit Shah to clear the air following allegations by Loya's family that the former had offered their kin a Rs 100-crore bribe to deliver a verdict in favour of Amit Shah.
"In these recent times, the judiciary is suffering from self-inflicted wounds. This is the tallest institution in this country, at least in the perception of many citizens, and they have tremendous faith in the judiciary. It is necessary that for the independence of the judiciary that (former) Chief Justice (Mohit Shah) clear his name," he said.
The Loya family had been told that he had suffered a major heart attack while he was in Nagpur on November 30, 2014, for the wedding of the daughter of a sitting judge at the Mumbai sessions court, Swapna Joshi .