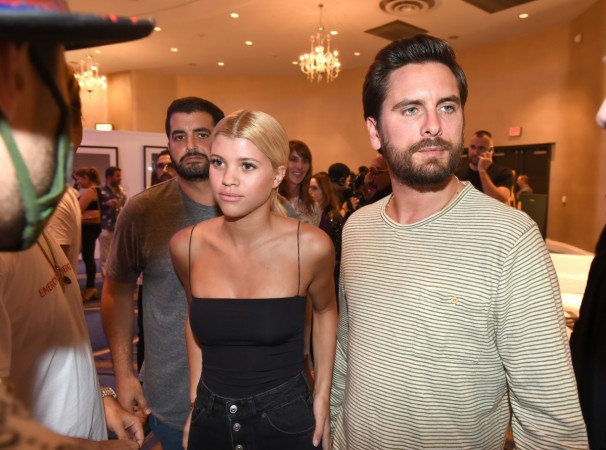 Sofia Richie is reportedly in good terms with Kourtney Kardashian and her family. The 20-year-old model has apparently won everyone's heart including Scott Disick's three children - Mason, Penelope and Reign.
Lionel Richie's daughter was spotted with Kourtney and Scott on multiple family vacations. She also attended Kim Kardashian's Christmas Eve party. Adding on, the trio spent New Year's Eve together in Aspen with Kendall Jenner, Kim and Kanye West.
A source told Us Weekly: "Kourtney, Scott and Sofia are one modern family. Things are totally fine. It wasn't a surprise that Sofia went away with them — it was a family trip. Sofia and Scott are together, they are in love and she's part of the family now."
"Everyone really likes Sofia. She's really sweet and she's so good with the kids. They all get along, it's crazy," the insider added.
"When you get to a stage with your ex and you can be around him and his new [girlfriend], that's a great stage to be in, and Kourtney knows how lucky they are. Kourt and Scott make sure to make everything as normal as possible for the kids, especially around the holidays," the source went on.
Scott and Sofia were first linked to each other in May 2017 during their trip to Cannes. But at that time, she said that they are "just homies."
However, their bond has been stronger that ever now. During an interview with Australian newspaper Sydney Morning Herald's The Goss, she gushed about her love life with the father-of-three. She said: "We are very happy, very lovey dovey,"
"We are best friends and that is mainly the strongest connection we have," she added. "We have always had that best friend connection and from there it has really worked out. I am so happy."
However, she admits that she gets upset over the split rumours circulating around them. She shared: "Everything is so false. I don't read it because I just get really angry."