The months leading up to the Winter Olympics in Sochi has not been easy for Russia. The country, which is hosting what is believed to be the most expensive Winter Olympics, has come under sharp criticism from the international community for its anti-gay laws. Repeated bomb threats haven't helped matters much.
But, amidst these hurdles too, Sochi has provided its visitors with a number of interesting, and at times wacky, sights. Here is a collection of some of the best photographs.
While Sochi's twin toilets are curious enough, Canadian snowboarder Sebastien Toutant recently uploaded yet another picture of a chart showing some of Sochi's bizzare toilet rules.
In additon to certain hygiene tips, one rule on the chart instructs people to refrain from fishing in the toilet. Check out Toutant's tweet along with the rule chart below.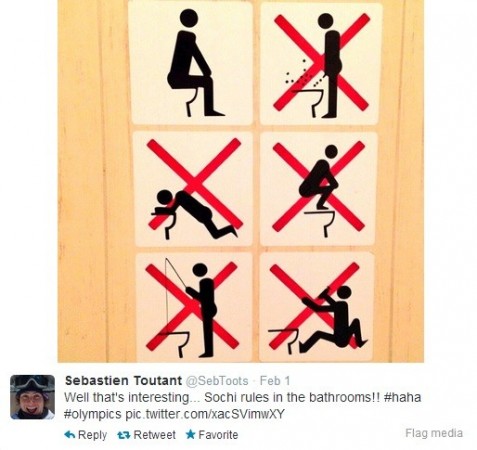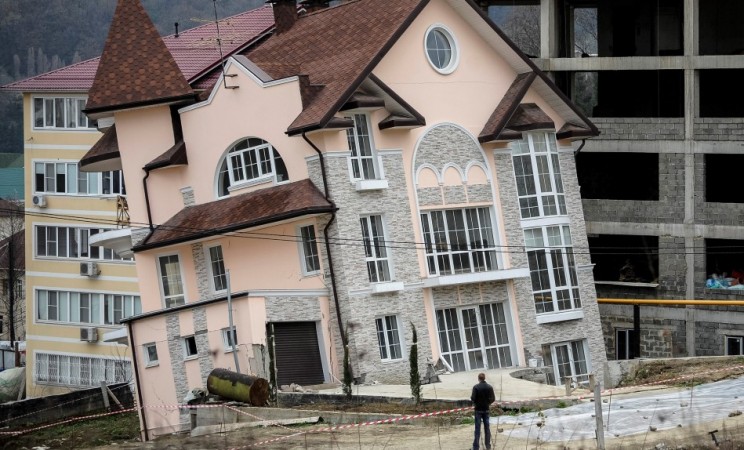 Sochi is abuzz with construction activities even as athletes prepare for the first full day of competition on Saturday. It is believed that Russian President spent nearly $45 billion to host the most expensive winter Olympics yet.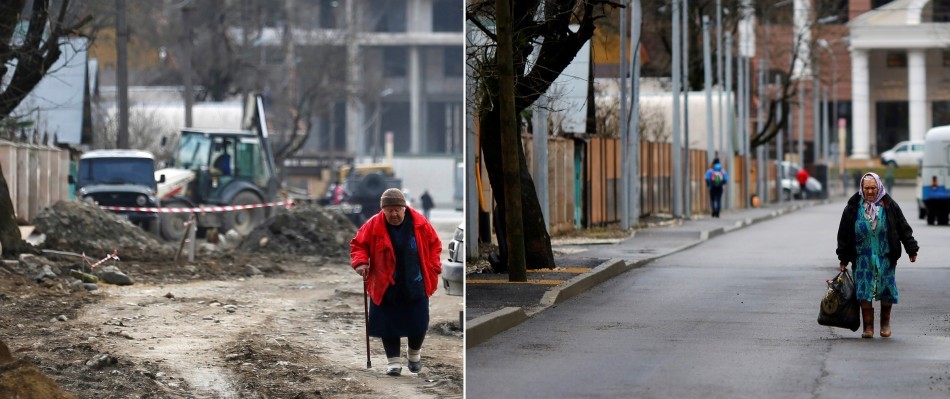 But despite all the preparations, very few international tourists have arrived at Sochi for the Winter Olympics. Threats of explosion and lack of proper facilities in hotels, such as unheated rooms, are believed to have put off international tourists.