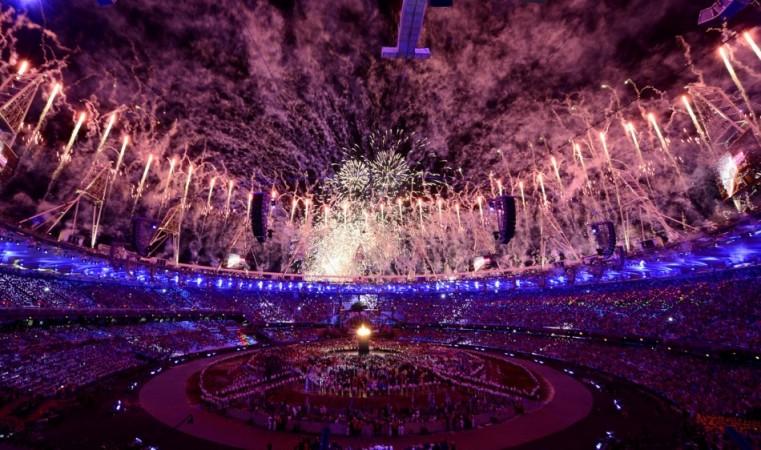 (Read Latest Update: Sochi 2014 Olympic Opening Ceremony: Ten Most Amazing Moments That Left the Audiences Mesmerized )
As the time has approached to witness the grand opening ceremony of the Sochi Olympics, the question everyone is asking is how to watch the spectacular function online, through live feeds and on television.
So far, as being able to catch up with the online live streaming is concerned, it will depend on whether such accessibility is curtailed in certain countries. For example, in the United States, websites giving live streaming will be blocked. In such circmstances, people in US should find out ways to overcome the restriction and watch the grand event.
As Slate reports, it is possible to skirt the restriction by using a virtual private network, or VPN, which can be configured to replace one's IP address with one based in another country. But one must keep the legality of such processes in mind.
But most other countries including India should be able to access the following online live telecast options.
Online live coverage
Various news outlets have claimed that they will be covering extensive parts of the games. It is easy to guess that they wouldn't miss the most-anticipated grand opening ceremony.
BBC has a dedicated web page for live streaming, which can be viewed here. If you are in Canada, you will be able to access the special web page of CBC for the olympic games here.
The Russian Times has created an exceptional website , exclusively for broadcasting live events in Sochi Olympics. Apart from them, one can also check out the official website of the 2014 Winter Olympics that will be regularly feeding in most up-to-date and live happenings in the venue.
Watch On TV
If you are in America, you can catch up with the Opening ceremony telecast by NBC at around 7:30 pm EST. It will be available in NBC Sports Network, MSNBC, and CNBC. However, the channel will not telecast the event live as it is scheduled to take place on Feb 7, at 8 pm (local time), 11 am EST.
US residents can also find local television listings here.
But there is good news for Canadians. CBC will broadcast the entire opening ceremony starting with a pre-show at 10 am ET. Canadians can also keep track of the aforementioned CBC website, if watching it online is more convenient for them.
If you are in Australia, the opening ceremony of the olympics will be live on TEN and ONE. In Sydney and Melbourne it begins at 2:50 am on the morning of Saturday, 8 February. 360 hours of live action will be broadcasted from Sochi, and 560 hours of competition in total, including a record 98 events across 15 sports and disciplines.
For those who are in the United Kingdom, BBC Sport will provide live comprehensive digital coverage of the games available for all devices - computers, mobile and tablets. BBC Two will also provide live coverage from 7 am GMT everyday and a highlights program at 7pm GMT.
In Russia
If you are in Russia, but not around Sochi or have not bought the tickets of the venue, you can still catch up with the ceremony in various locations. The organizers have created various live sites to watch the celebration from different cities. Check the list here.
Read More: Pussy Riot Members Demand 'Free Russia' Ahead of the Opening.
'Toothpaste Bombing' Threat Looms Large Ahead of the Opening Ceremony