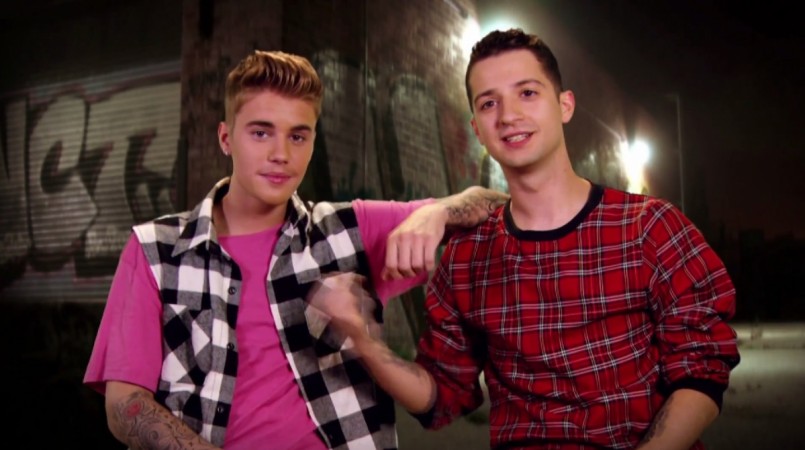 "So You Think You Can Dance" season 11 kicked off on Wednesday, with hordes of dancing hopefuls hitting the stage to showcase their talent and impress the judges.
Giving a different touch to the talent show, pop sensation Justin Bieber was roped in to present the new dance crews.
Bieber, who is apparently a huge fan of the show, will not take part in the competition but will appear a few times during the auditions.
Judge Nigel Lythgoe told reporters before the opening night of "So You Think You Can Dance" season 11 that they knew Bieber is a big fan of the show but was not able to bring him in earlier.
"We've known a long time that he's a fan, but we've never been able to do anything him. He's always been so busy," Lythgoe was quoted as saying at a press conference by Hollywood Life. "So we found out where he was, asked him to do it, he was thrilled to do it... he's a huge So You Think You Can Dance fan. Obviously he watched it in Canada and here in America, (he) loves it and is going to be presenting that part of the show."
Lythgoe went on to say that Bieber and his choreographer Nick DeMoura's appearance would not be part of the competition. "Obviously we don't want to get in the way of the main competition. So this is going to occurring over the audition shows," he stated.
Two guest judges will join resident judges - Lythgoe and Mary Murphy - for the auditions. Actor and singer Wayne Brady will sit with the judges for the New Orleans auditions, while actress Jenna Elfman will be there in Chicago.
Here is list of dancers who have made it to the next round in Los Angeles.
New Orleans: Shelby Rase, Tanisha Belnap, Megan Marcano, Brooklyn Fullmer, Trevor Bryce, Novien Yarber, Marquet Hill
Chicago: Nick Garcia, Rudy Abreu, Caleb Brauner
Bieber and his choreographer also introduced two dance crews – Poreotics and Chloe Arnold's Syncopated Ladies – who are competiting for Twitter votes.
"So You Think You Can Dance" season 11 premiered on Wednesday on FOX.
(Image credit: screenshot from FOX official video)