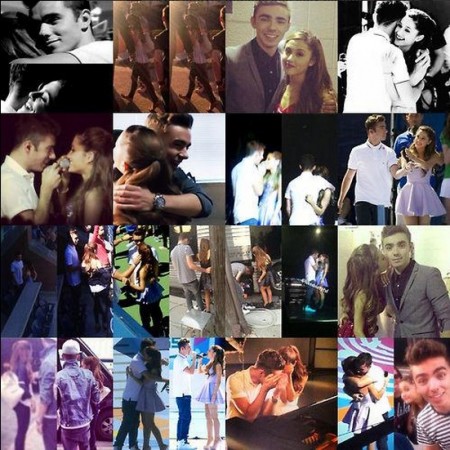 Nathan Sykes in a recent interview revealed that he is "painfully single" and though their relationship was short-lived, he still makes an effort to keep in touch with former flame Ariana Grande.
The 22-year-old recently released his new single "Kiss Me Quick" and in an interview with Wonderwall, he admitted that though the affair with Ariana was short-lived in 2013, the former couple still remain good friends.
"Yeah, of course. When some things don't work out they don't work out. Long distances and stuff like that. On different schedules and touring in different parts of the world. It's like sometimes it doesn't happen so easily," he said.
When asked about his love life, "The Wanted" band member did not clearly admit that he might be looking for a reconciliation, but he did say he is single, which might be a message for his former girlfriend.
"I'm painfully single. So single it hurts," said the singer.
Now that the pint sized singer has parted ways with Big Sean, Ariana might need a shoulder to cry on and Sykes might be the perfect person to lean on.
So is Ariana, fresh from her breakup with Big Sean, ready to get back with Sykes? Only time will tell.