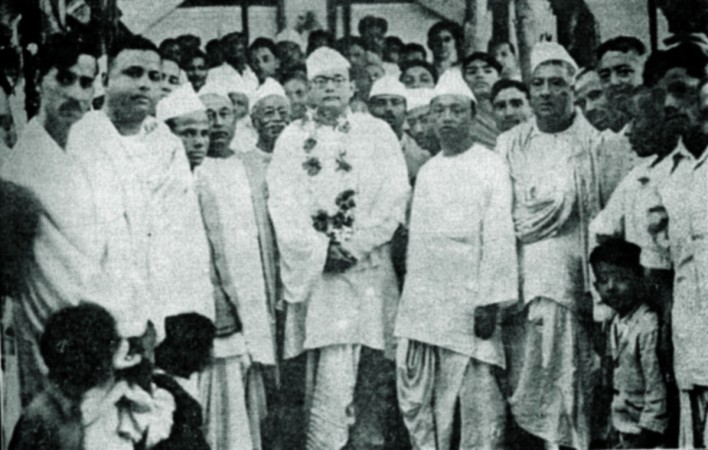 The family of Netaji Subhas Chandra Bose held a protest rally in Kolkata on Tuesday demanding declassification of over 100 files that contains details of the snooping on Netaji's family when Jawaharlal Nehru was the Prime Minister of India.
Netaji's family members, accompanied with his followers, led a rally to INA Bhavan in Kolkata and even appealed to Chief Minister Mamata Banerjee to join the protest.
"We demand that more than 100 files classified with the central government should immediately be declassified," The Times of India quoted Netaji's great-grandson Abhijit Roy as saying, adding that "there is a deliberate attempt to distort history".
Family members and supporters of Netaji Subhas Chandra Bose stage a rally in Kolkata. pic.twitter.com/jdztQcRs5w

— ANI (@ANI_news) April 14, 2015
The protest comes in the backdrop of the revelations that the Intelligence Bureau spied on Netaji's family for at least two decades between 1948 and 1968. According to the declassified files revealed on Netaji, two of his nephews – Amiya Nath Bose and Sisir Kumar Bose – were under surveillance, allegedly on the orders of Nehru.
Further, it emerged that the IB had not just snooped on Netaji's family, but had also shared the details with British Security Service (MI5).
Furious at this breach of privacy, Netaji's kin has demanded declassification of the files and even expressed their skepticism on his death in a plane crash.