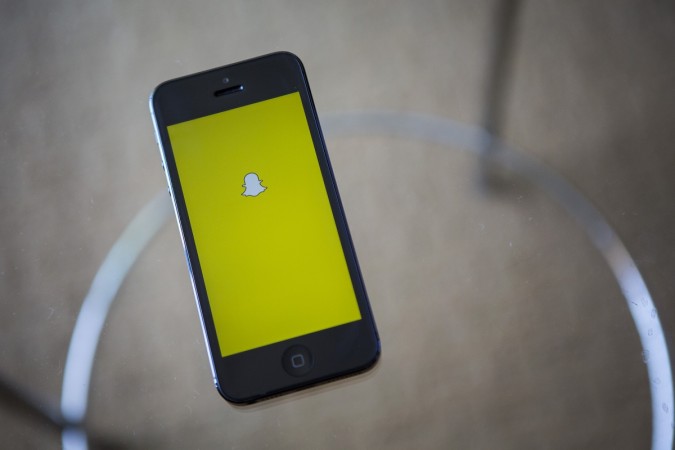 It was reported last week that thousands of private Snapchat pictures and videos had been stolen by hackers and the data would be made available through a searchable database but many thought that it was just a hoax.
However, a report has claimed that the gross breach of privacy, which the 4chan users called "The Snappening", could be real.
According to a report by Mashable, almost 98,000 photos and videos (totalling more than 13GB) apparently from Snapchat users were posted online on Sunday. It added that the files were allegedly saved using a third-party site, Snapsaved, which is no longer accessible.
"The content that has been released over the last 48 hours is an invasion of personal privacy. I do not condone this action or any like it," the website quoted an anonymous user wrote on Pastebin. "Normally, I am completely for the freedom of information and the free flow of content through the Internet; however, this "snappening" will aid no one and hurt us in the end."
The website also quoted a Reddit user claiming that 4,000 pictures associated with 320 Snapchat usernames were published online. However, it went on to say that there is no credible source of information if it is real as most of the comments come from anonymous users.
However, Snapsaved, a third-party app that store files of Snapchat users, said in a statement on its Facebook page that the snappening is a hoax.
"The recent rumours about the snappening are a hoax. The hacker does not have sufficient information to live up to his claims of creating a searchable Database," it wrote. "Our users had to consent to all the content they received via SnapSaved.com, as we mentioned, we tried to cleanse the database of inappropriate images as often as possible."
Meanwhile, it has admitted that it was hacked and has apologised for it.
"I would like to inform the public that snapsaved.com was hacked, the dictionary index the poster is referring to, was never publicly available. We had a misconfiguration in our Apache server," wrote the admin of the page.
"As soon as we discovered the breach in our systems, we immediately deleted the entire website and the database associated with it. As far as we can tell, the breach has affected 500MB of images, and 0 personal information from the database," it added.
The statement went on to say that SnapChat was not hacked.
"SnapChat has not been hacked, and these images do not originate from their database. Snapsaved has always tried to fight child pornography, we have even gone as far, as to reporting some of our users to the Swedish and Norwegian authorities," it said.
Business Insider had earlier reported that the scandal could be devastating as 50% of Snapchat users are aged between 13 and 17, and users of 4chan claimed that the collection of leaked photos and videos constitutes child pornography.
Snapchat users share private photos and selfies with the idea that they would vanish from the recipient's device within one to 10 seconds before being deleted from Snapchat servers, but a third-party app is believed to be collecting the photos and videos.
The photo messaging application, Snapchat, had earlier blamed third-party apps for the leaks, claiming that its servers were not breached.
"Snapchatters were allegedly victimized by their use of third-party apps to send and receive Snaps, a practice that we expressly prohibit in our Terms of Use precisely because they compromise our users' security," Snapchat said in a statement to International Business Times. "We vigilantly monitor the App Store and Google Play for illegal third-party apps and have succeeded in getting many of these removed."
Blogger Kenny Withers, who was first to report the Snapchat leaks, wrote in his blog that hackers had stolen around 2,00,000 photos and videos from Snapchat accounts by hacking the cloud service SnapSave. The post is no longer accessible and a message that reads, "This Account Has Been Suspended," has been put up on the site at the time of reporting.