Amid reports that arrested terrorists and gangsters are using cell phones from highly fortified jails with the connivance of some staff members, Jammu and Kashmir has decided to install towers of harmonious call-blocking systems in all 14 jails across the Union Territory.
Sources said that despite repeated efforts by the authorities, some hardcore terrorists and gangsters lodged in different jails usually managed to get cell phones so higher-ups have decided to install jammers to block incoming and outgoing calls.
An order to order issued by Home Department, this harmonious call-blocking system will be installed in all 14 jails of J&K for blocking 2G, 3G, and 4G signals that could later also be suitable for 5G.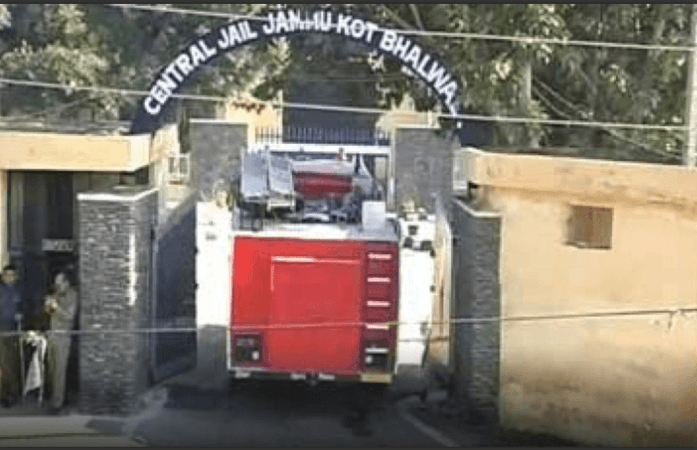 The proposal involves a financial outlay of Rs 21. 26 crore. Of this, Rs 19.04 crore is a one-time cost and Rs 1.76 crore is recurring cost per annum on account of rent to passive infrastructure providers at the rate of Rs 26000 per telecom service provider(TSP) per month per tower-HCBS) and Rs 0.56 crore on account of the annual maintenance charge at the rate of Rs 1 lakh per TSP per annum.
The installation of towers of a harmonious call-blocking system would block incoming/outgoing calls, SMS, and data services in the prison premises.
Dreaded foreign terrorists lodged in Jammu's Kot-Bhalwal Jail
Although call-blocking systems would be installed in all 14 jails across the Union Territory, this step has been taken to check the activities of terrorists lodged in Jammu's Kot-Bhalwal central jail.
This highly sensitive and fortified jail is infamous for UN-designated terrorist and founder of Jaish-e-Mohammad (JeM), Masood Azhar, who was once detained here. During the Khandhar Hijacking episode, Masood Azhar was released from this jail.
The high-security prison, has over 800 prisoners, including Pakistani and local terrorists. Apart from terrorists, some dreaded gangsters and notorious criminals are also lodged in this jail.
In July 2021, Jammu and Kashmir Police had recovered mobile phones, SIM cards, and other electronic gadgets from the possession of some inmates of the Kot-Bhawal jail. 12 mobiles, SIM cards, pen drives, headphones, chargers, and other electronic equipment were recovered from different barracks.
In April 2020, Jammu and Kashmir Police had recovered some mobile phones and SIM cards from three terrorists, including top Jaish-e-Mohammed (JeM) commander Abdul Rehman Mughal of Pakistan. These terrorists were using mobile inside the Kot-Bhalwal jail.
In January 2019, in a raid, police had recovered a large number of mobile phones and SIM cards.
In 1999, nearly a dozen Pakistani terrorists had dug 100 ft underground tunnel from their barrack to make good their escape, but they were caught by jail officials when they were hardly four or five feet away from freedom.