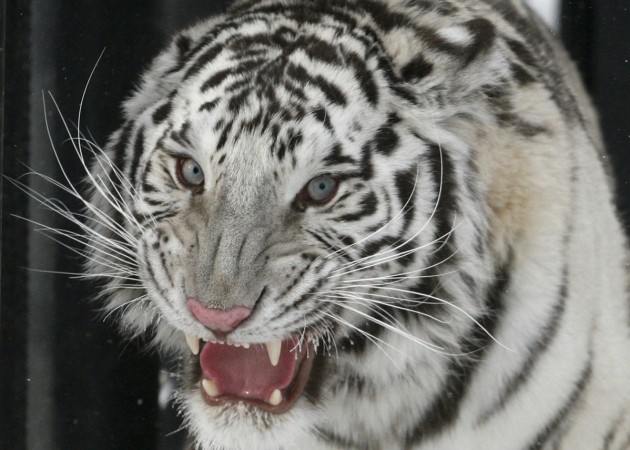 Indore zoo on Saturday was the scene of a violent encounter between a white tiger and a snake, which resulted in the death of the tiger.
The snake had slithered into the tiger's enclosure, leading to a mad skirmish between the two, say zoo officials.
The officials added that the snake which was also seriously injured is suffering from a paralysis attack from the scuffle, reports The Times of India.
Uttam Tadav, the zoo in-charge, has denied any security lapses on his part.
This was not the first time that Rajan, the three-year-old tiger acquired from Bilaspur zoo last month for a breeding programme, was involved in an altercation.
Three female tigers had attacked him recently during a familiarisation process.