German will no longer be offered as an alternative third language in Kendriya Vidyalayas following a decision taken by the Human Resource Ministry.
At the 99th meeting of the Board of Governors of the Kendriya Vidyalaya Sangathan on Thursday, Irani asked the authorities to stop teaching students German as the third language and stick to Sanskrit, India Today reports.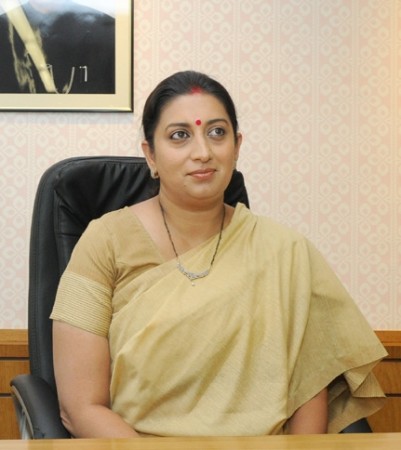 Irani, who heads the Board of Governors of the KVS in her capacity as the HRD minister, argued that teaching German as a third language violates the three-language formula enunciated in the National Policy of Education, 1986.
Irani's decision will affect over 70,000 students across 500 KVs studying in classes 6 to 8, who will be asked to switch their third language from German to Sanskrit or any other "modern Indian language" with immediate effect.
What the former TV "bahu" fails to recognize is that proficiency in German is a valuable asset for students applying for higher education abroad, particularly for those who plan to pursue engineering, science and technology.
Meanwhile, Irani has also managed to earn the ire of the students of Aligarh Muslim University after she attacked the Vice Chancellor for his decision to deny undergraduate girls access to the varsity library. Irani had termed the matter an "insult to daughters", reports The Indian Express.
AMU Students React To Smriti's Statement
AMU VC Zameer Uddin Shah's claim that if girls were allowed inside the library, there would be "more boys" was vehemently combated by the HRD minister. However, the office bearers of AMU called her outburst a "veiled attempt" to disturb its autonomy and special character, Zee news reports.
While the union leaders agreed with the VC's views on the library issue , they also demanded that the university ethos be preserved and that all allegations regarding "growing corruption" and irregularities in admissions be fully probed.