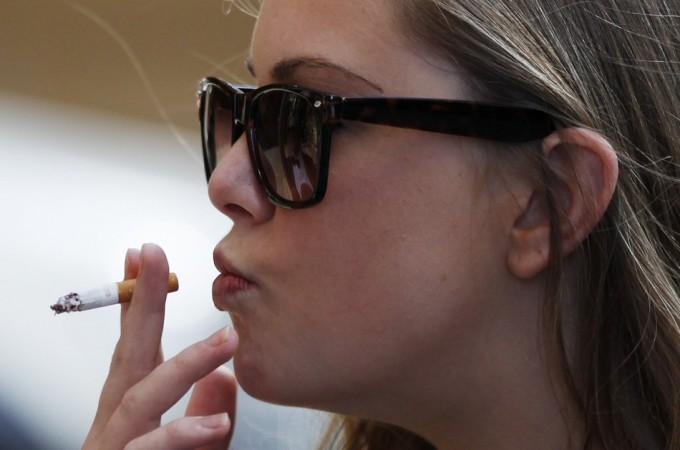 Prolonged smoking can increase the risk of breast cancer in women, latest research shows.
A study published in the online edition of journal Cancer, found 60 percent increased risk of developing one of the most common types of breast cancer called estrogen receptor positive, in young women who smoked a pack of cigarettes daily, for more than ten years.
Though many studies in the past have succeeded in establishing a link between breast cancer and smoking, this is the first study to accurately link the habit to a particular sub-type of breast cancer.
Researchers Dr Christopher Li and colleagues looked at 960 women diagnosed with breast cancer and 938 women without the deadly disease. Of the total breast cancer patients, 778 were affected with 'estrogen receptor positive' breast cancer, while 182 had triple negative breast cancer (an aggressive, rare form of cancer). Breast cancer cells testing negative for estrogen receptors (ER), progesterone receptors (PR) and HER2 are termed as triple-negative breast cancer.
All the women were aged between 20 and 44. The results showed a direct link between early, long-term smoking habit and estrogen receptor positive breast cancer, but not triple-negative breast cancer.
"The health hazards associated with smoking are numerous and well known. This study adds to our knowledge in suggesting that with respect to breast cancer, smoking may increase the risk of the most common molecular subtype of breast cancer but not influence risk of one of the rarer, more aggressive sub-types," Dr. Li, said in a news release.
Breast cancer is one of the leading causes of cancer deaths among women across the whole world. According to the World Cancer Research Fund International, breast cancer is expected to claim nearly 2.1 million lives every year by 2030. Previous studies have linked breast cancer to working at night shifts, alcohol consumption during young age, exposure to radiation before age 30, conceiving and giving birth to multiple babies via in vitro fertilization (IVF) treatment, high fat diet in pregnancy, high cholesterol, fatty food intake during puberty and certain medications used to treat high blood pressure.