Google has released its latest trivia game that tests player's knowledge of Geography with set of five questions using Google Maps layout.
This is a free game which starts with 1,000 miles (or 1,609 kilometres for players outside the U.S.) per player and as questions appear on the left side of the screen, players are asked to place the pins on the correct location in answer to them. The game consists of six various categories -
- March Madness
- World Cup Trivia
Arts and Culture
Science and Geography
Sports and Games
Entertainment
History and Current Events
The range of questions is from easy to hard and players can also take the help of 'Hint' which will be counting down from 15.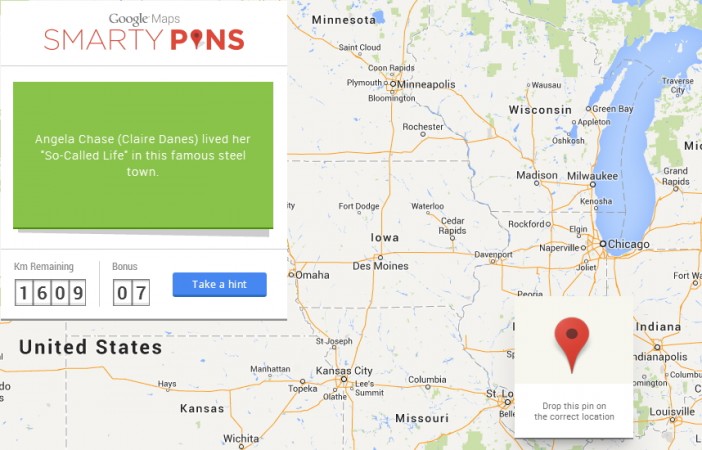 Regardless of answers, it prompts us to forward to face the next question. Players have to answer the question before the number of miles reach zero. When it hits zero, the game finishes.
If your answer is right then Google will say, "Nailed it!"
The game also has bonus of 15 miles extra if players manage to answer the questions without using any hints. Players will also gain bonus if they are able to answer the trivia in the first 15 seconds of the game.
Players who do not answer the questions correctly will have their miles deducted. The deduction will be directly proportional to the distance of the pin placed from the correct answer.
Players will also be provided with the option of zooming in or out of Google Maps to further pin point their location.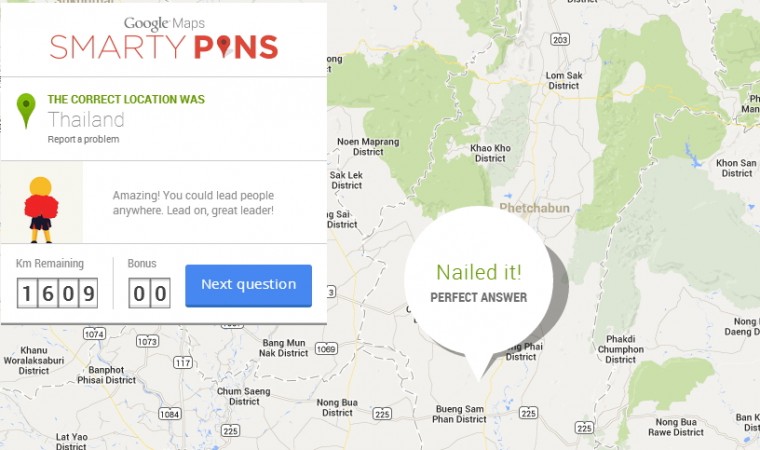 The game has instant feedback to your answers with lines like: "Whoa. If you got that right by luck then I need to give you directions to Vegas," if you get it right. But if you get it wrong the game will say, "Wrong but at least you're on the right continent." There are many more such interesting feedbacks from the game ("Hey, even Columbus took a few years to find the right way.")
If players complete the first five questions, they will be getting bronze, 10 questions will fetch them silver and 15 questions will fetch gold.
The game reminds us about the classic Nintendo game, 'Mario is Missing' where players go around the place as Luigi and answer questions based on geography.
Previously, Google has released games like Santa Maps Dive and Spell Up.
Five Hints and Tricks in the Game (Huffington Post UK):
Minimize your loss by placing the pin in place that is halfway between two possible answers.
Keep calm and so not be bothered about the speed. Looking often at bonus countdown might let you place a wrong pin.
There is no need from players to give out the exact answer, the other objective of the game is to know different places on the map.
Cheating should be avoided, it will the gaming spirit.
Share your stories with friends .
Play the game on your web application here.