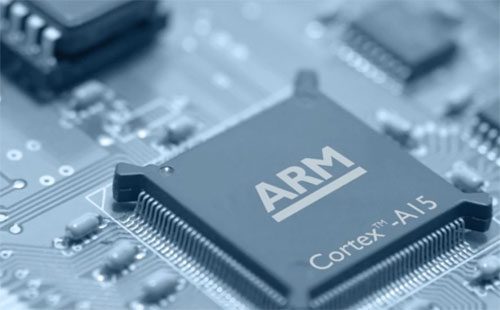 Smartphones are always changing and evolving according to users' needs. This means incorporating more and more new features into a handset that will successfully meet those needs. One such feature might be a revolution in video recording.
While video recording via smartphones isn't new, it's still open to a lot of additions and changes going forward. The one feature that most of us are looking for is ultra slow-motion video capture that still does not live up to buyers' expectations.
Good news is on the way; better looking slow motion videos might just be around the corner. Reports suggest ARM's new and upcoming Cortex-A72 chip can record videos of the super-detailed 4K (UHD) video resolution at an amazing 120 frames per second.
In case you aren't really moved by numbers, the new Cortex-A72 chip will be an upgrade over the ones employed in current day smartphones. The current ones mostly tend to offer recording capabilities at 4K for only as long as 5 minutes, with as much as 30 frames per second support.
So, if indeed the new chipsets make an (expected) entry into the market, sometime in the future, users can look forward to an option that allows them to record 120fps in 4K. This means that video footage can now be slowed down up to 5 times (let's say, a cinematic 24fps), without losing out on any of the detail of the 4K resolution.
As far as more intricate details are concerned, the Cortex A72 is manufactured on the 16nm FinFET, offering significant performance improvement over its predecessors. The chip can reach a top frequency of 2.5 GHz, while delivering improved power efficiency. In fact, the Integer, floating point and memory performance have also been boosted in ARM's latest offering.
However, the catch lies in the fact that the Cortex A72 will not be available on smartphones until 2016, so you will have to have to wait for for another year or so for that premium 4K recording to hit the mobile sphere.
Stay tuned for more updates!