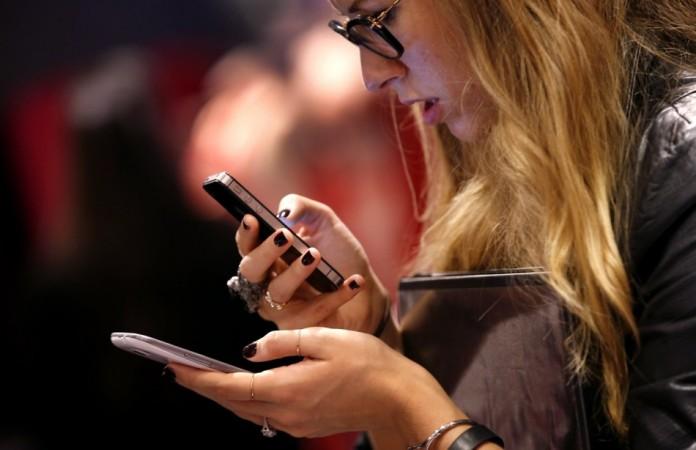 Global smartphones reportedly accounted a surge in shipments, registering 55-percent of the overall mobile device sales (455.64 million units) in the third quarter of 2013.
Market watch dog Gartner claims that worldwide smartphone sales to end users breached a staggering 250.2 million units, up by 45.8-percent compared to last year.
"Sales of feature phones continued to decline and the decrease was more pronounced in markets where the average selling price (ASP) for feature phones was much closer to the ASP affordable smartphones," said Anshul Gupta, principal research analyst at Gartner.
"In markets such as China and Latin America, demand for feature phones fell significantly as users rushed to replace their old models with smartphones." He added.
Samsung, despite flat year-to-year growth, has managed to increase its lead over its archrivals Apple. The South Korean company tops the chart with 32.1 percent, whereas the iPhone maker is placed second with 12.1 percent market, down by 2.2-percent compared to last year.
For the first time, Lenovo has managed to make it to the top three slots with 5.1-percent market share. But Gartner analyst, Anshul Gupta cautions that Lenovo, which accounts 95-percent of smartphones sales in China, is heavily dependent on home market. He predicts its growth might get affected after 2014, when the Chinese markets begin to decelerate.
South Korean consumer giant LG Electronics (4.8-percent) and Chinese firm Huawei (4.7-percent) complete the top 5 positions on the table.
In terms of overall mobile (including both feature phone and smartphone) sales, Samsung still continues to dominate the market, ever since it overtook Nokia earlier this year. The South Korean firm is placed on the top with 25.7-percent share, while Finnish handset maker is placed second with 13.8-percent share, down 5.3-percent compared to last year.
Apple Inc (6.7-percent), LG Electronics (4.0-percent) and ZTE (3.0-percent) make it to the top five charts.
Out of total mobiles shipped in the third quarter, Android OS accounted the lion's share of 81-percent phone sales, whereas Apple's iOS comes a distant second with just 12.1-percent. Microsoft's Windows Phone OS ecosystem, which is just a few years' old, marked a huge growth of 123-percent in the third quarter, as it recorded 3.6-percent of user base.
On the other hand, BlackBerry OS is placed fourth with 1.8-percent, while custom OS Bada and Symbian, usually seen in budget phones of Samsung (0.3-percent) and Nokia (0.2-percent) devices, come fifth and sixth respectively.
Worldwide smartphone sales to end user via vendors in 3Q, 2013
| | | | | |
| --- | --- | --- | --- | --- |
| Company | Units sold in 3Q 2013 | 3Q, 2013 market share | Units sold in 3Q, 2012 | 3Q, 2012 market share |
| Samsung | 80,356.8 | 32.1% | 55,054.2 | 32.1% |
| Apple | 30,330.0 | 12.1% | 24,629.3 | 14.3% |
| Lenovo | 12,882.0 | 5.1% | 6,981.0 | 4.1% |
| LG Electronics | 12,055.4 | 4.8% | 6,986.1 | 4.1% |
| Huawei | 11655.7 | 4.7% | 7,804.3 | 4.5% |
| Others | 102941.8 | 41.1% | 70,206.8 | 40.9% |
| Total | 250,231.1 | 100% | 171,652.7 | 100% |
[Thousands of Units]
Worldwide mobile phone (including smartphones) sales by vendor in 3Q, 2013
| | | | | |
| --- | --- | --- | --- | --- |
| Company | Units sold in 3Q 2013 | 3Q, 2013 market share | Units sold in 3Q 2012 | 3Q, 2012 market share |
| Samsung | 117,053.8 | 25.7% | 97,956.8 | 22.7% |
| Nokia | 63,048.4 | 13.8% | 82,300.6 | 19.1% |
| Apple | 30,330.0 | 6.7% | 24,620.3 | 5.7% |
| LG Electronics | 18,030.7 | 4.0% | 13,968.8 | 3.2% |
| ZTE | 13,696.4 | 3.0% | 16,605.9 | 3.9% |
| Huawei | 13,574.4 | 3.0% | 11,918.9 | 2.8% |
| Lenovo | 12,999.8 | 2.9% | 7,203.7 | 1.7% |
| TCL Communications | 12,345.6 | 2.7% | 9,326.7 | 2.2% |
| Sony Mobile Communications | 9,757.5 | 2.1% | 8,202.4 | 1.9% |
| Yulong | 8,801.0 | 1.9% | 5,218.5 | 1.2% |
| Other | 156,004.7 | 34.2% | 153,701.20 | 35.7% |
| Total | 455,642.2 | 100% | 431,023.8 | 100% |
[Thousands of Units]