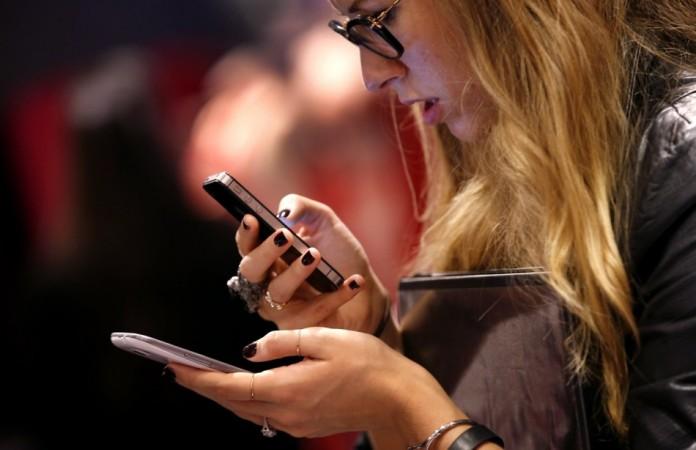 Despite several online curbs such as blocking of online social networks like Facebook,Twitter and Google Plus, the China's Netizen population seem to be on the rise. Hailed as the world's largest online population, China's online user number has grown to 618 million by the end of 2013 - which is more than the entire population of US and Russia combined.
A report released by the China Internet Network Information Center (CNNIC) noted that the rise in online user is driven by users who surf the Internet from smartphones. The number of mobile phone netizens totalled 500 million by the end of last year as people developed a heavy reliance on instant messaging services, the CNNIC report said.
As per the figures from CNNIC, 53.58 million new Internet users were added in 2013 and 73.3 percent of the new internet users were using their phone to access the Internet.
The report also observed that the Chinese Netizens were less interested in microblogs, social media websites and social forums, with the number of microblog users declining to 27.83 million from the end of 2012. However, the report does say that numbers can't grow for the fact that the government has put bans on the world's largest social networks such as Facebook, Google Plus and Twitter.
However, the Chinese social networks still are bigger than the sites in US or another country in the world. In fact, the list of world's top 12 social networks that has Facebook and Youtube on top two position, but also has four Chinese social sites. China's Sina Weibo resembles both Twitter and Facebook; Tencent Weibo is a microblog; WeChat is a messaging-focused app and Renren is like Facebook. They are the country's top Social sites.
The CNNIC report also observed that the increasing online internet use through smartphones has triggered growth in the number of users playing online games and watching videos on smartphones. Their numbers have increased by 54.5 percent and 83.8 percent respectively year on year, said the report.