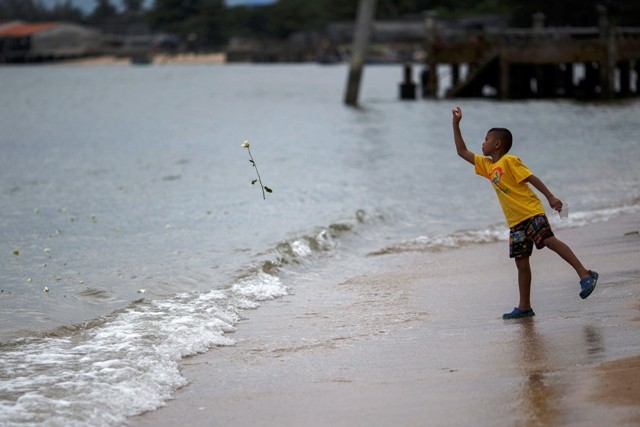 An earthquake of magnitude 7.7 shook Papua New Guinea on Monday and triggered a small tsunami, while creating a scare among the residents of the South Pacific nation.
A small tsunami reaching to about 1.5 feet was recorded near the town of Rabaul, which is close to the earthquake's epicentre, according to Papua New Guinea's National Disaster Center.
Sea water poured into the parking lot of a shopping mall near the beach, according to The Associated Press.
While there was no immediate report of injury or damage, seismologists are fearing "hazardous" tsunami waves due to the impact of the earthquake, which struck as deep as 65 kilometers, 50 kilometers southeast of Kokopo, a town in the northeastern part of the South Pacific nation.
A 5.7-magnitude aftershock was felt after the initial earthquake.
The Pacific Tsunami Warning Centre issued a warning, stating that "based on all available data... hazardous tsunami waves are forecast for some coasts."
According to the warning, waves as high as three meters could crash at some parts of Papua New Guinea, while the ripple effect may be felt as far as Russia, with waves of about 1 feet.
The centre, however, lifted the warning a few hours later, according to The Associated Press.