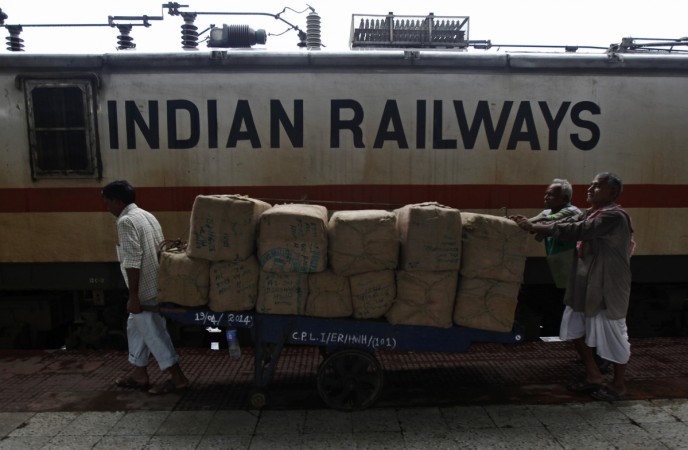 Fights between the train passengers occupying lower and middle berths in the reserved coaches have almost become part of a routine. The altercations often start in the morning when those who want to sleep on for a little longer refuse to get up. Now, Indian Railways is trying to bring down these squabbles by cutting the passengers' sleeping time by an hour.
A new circular of the Railways states that the passengers in the reserved coaches can sleep only between 10 pm and 6 am. Previously, the permissible time for sleeping was between 9 pm and 6 am.
"Sleeping accommodation between 2200 hours and 0600 hours and sitting accommodation for the rest of the period is provided for the passengers in the reserved coaches having sleeping accommodation," read the Railways circular dated 31 August.
However, there is flexibility in sleeping hours in exceptional cases where a person has a disability or when a woman is pregnant. These people with special needs can sleep beyond the permissible limits.
The new rule replaces the old reference in paragraph 652 in the first volume of Indian Railways Commercial Manual, which mentions about sleep timings being 9 am and 6 pm.
The ministry spokesperson Anil Saxena said that they had received feedback from officials on altercations between passenger sleep timings. This new provision is applicable to all reserved coaches with sleeping accommodation, according to a Livemint report.
There are some passengers who want to sleep as soon as they board the train and settle in their berths, another railway official said. This often turns out to be an inconvenience for passengers occupying middle and upper berths.
Most of the time, the people occupying middle berth often refuse to get up, creating discomfort for those in the lower berth.
One such incident was brought to light by a businessman who frequently travelled between Delhi and Kolkata for meetings. He said that there was a man on the lower berth who refused to wake up. While this forced the person on the upper berth to stay there for long, the one on the middle berth had to perch in one corner of the lower berth.
This seating issue is way more when it comes to those occupying side upper and side lower berths. The person on the side upper berth cannot occupy or disturb the occupant on the side lower berth between 10 pm and 6 am.
The new directive also gives the Travelling Ticket Examiner (TTE) the authority to resolve these disputes between passengers.