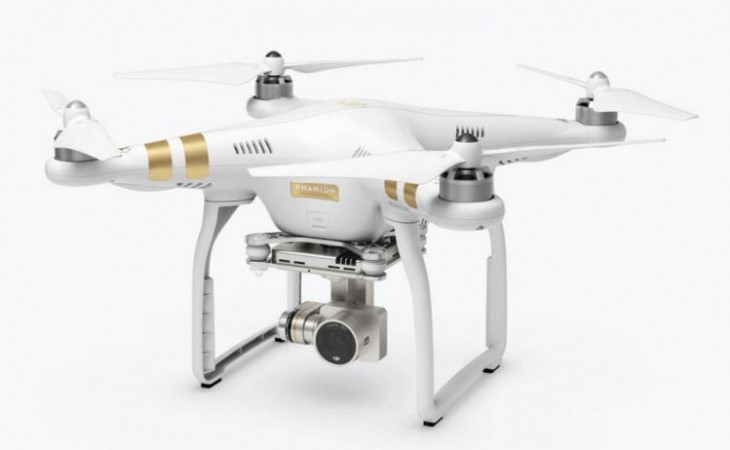 As the usage of light toy drones (like quadcopters) increases, there are high chances of such drones entering sensitive military and government sites. Though many countries have weapons to deal with drones, there are few, if none, to capture drones intact.
A Northumberland, England-based company, Openworks Engineering Ltd., has developed "world first" weapon called SkyWall100 to "physically capture a drone intact without the risk of damage to the drone or surrounding area," the company said on its official website.
The SkyWall100, while being a cost-effective and simpler concept, tries to capture the drone in question using web/net fired from the weapon and will bring it down safely with the help of a parachute.
This anti-drone system is man-portable. It consists of a gas-powered launcher, intelligent projectile, a computerised SmartScope, which can calculate the flight path of the drone and has a range finder and target locker, directing the operator to adjust the aim. Once the target is locked, a long beep alarms the operator to fire the projectile.
The operator of SkyWall100 can reload quickly to fire at multiple drones. In case the projectile misses its targets, it can be reused again. The company also noted that the SkyWall projectiles can carry a range of countermeasures. This system can work on both static and moving targets.
"OpenWorks Engineering believes that security enforcement authorities need a cost-effective and proportionate way of protecting the public and high profile individuals and we wanted to put a system on the market that offered just that," said Chris Down, managing director of OpenWorks, in a statement.
SkyWall100 will make its debut at the U.K. in March 2016.
Other anti-drone measures employed by the militaries worldwide include jamming the command signals, firing high-powered lasers and training eagles to take them out.