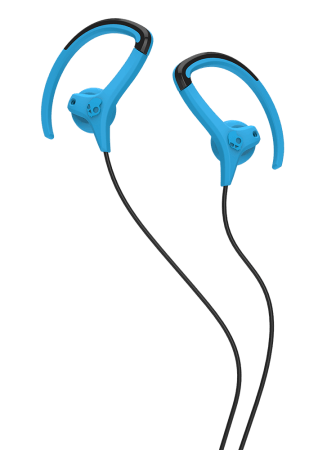 Skullcandy has unveiled its Sport Performance line earphones Push Play in India.
Claimed to have been crafted and tested by the most demanding competitors in the gym, on the field, the slopes and in the streets, Skullcandy Sport Performance (SSP) is apparently designed to stay in the ear - no matter what.
"Featuring a proprietary innovation called Stickybuds, which allows for maximum surface contact and friction, Skullcandy Sport Performance ear gels become nearly 30 percent stickier than standard gels when you sweat--ensuring that the earbuds stay in place even during the toughest workouts," said Mr. Amlan Bhattacharjya, Founder and CEO of Brandeyes Distributors Pvt. Ltd - Skullcandy's Distribution and Marketing Partner in India.
"Sport Performance line will exceed consumer expectations in several price brackets with regard to performance in fit, durability, microphone control, cord resistance, reflectivity and sweat resistance amongst a myriad of additional product features and technologies," he added.
The Sport Performance collection consists of two styles - the Method and the Chops Buds; each designed to deliver your music and motivate you to perform at the highest level.
The collection boasts a few more additional product features and technologies, which appeal to all types of athletes, including off-axis and fix technologies, which provides an angled port that fits into the ear better than standard buds and an optimised shape to create an unmatched secure fit.
Skullcandy Sport Performance Method is priced at Rs. 2,499 and Chops Buds is priced at Rs. 1,299 in India.