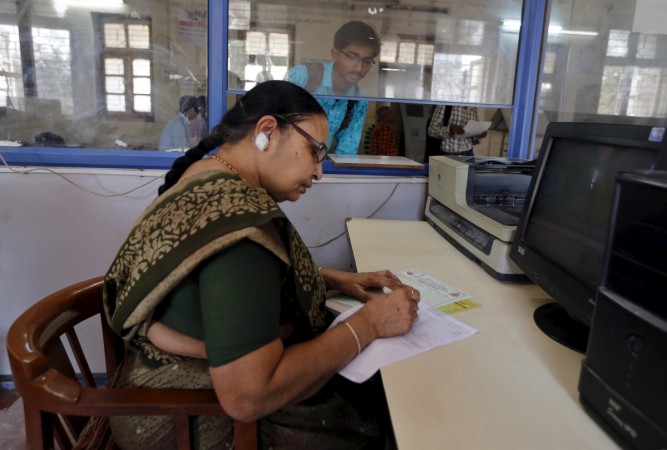 In a herculean enumeration exercise conducted over a year from January 2013 to April 2014, India's Sixth Economic Census revealed the country had 5.85 crore establishments employing 13.1 crore people.
A tabulation conducted by the Ministry of Statistics and Programme Implementation includes all establishments present in the states and UTs. It was undertaken eight years after the 5th economic census was carried out in 2005.
The growths in establishment and jobs have been 38.13 percent and 41.75 percent, respectively since the last economic census. Their annual growth rates were 5.28 and 4.76 percent respectively.
The census defines establishments to include units engaged in production and/or distribution of goods and services not for the purpose of sole consumption, which includes various agricultural and non-agricultural activities.
Manufacturing sector employing 23.1 percent of the workforce was the largest of the employers. Retail trade employing 20.7 percent and livestock sector with 14.8 percent occupied the second and third place.
Rural-Urban
Of the 5.85 crore identified establishments, nearly 60 percent belonged to rural areas, which employed 51.9 percent of the employees enumerated, said the census. The urban areas, with 40 percent of share in establishments, recruited 48 percent of the workforce.
In the eight years of intervening period, the agricultural establishment grew 115.8 percent as opposed to 28.97 percent of growth witnessed by agricultural sector, perhaps suggesting a reason for higher growth in rural areas.
The census also revealed that 20.5 percent of the establishments operated outside households without a fixed structure. It highlighted that for the first time handicraft and handloom establishments were enumerated and they accounted for 3.8 percent or nearly 22 lakh small scale establishments around the country.
State-wise
Under the State level classification the census revealed that Uttar Pradesh (11.43 percent), Maharashtra (10.49 percent), West Bengal (10.10 percent), Tamil Nadu (8.6 percent) and Andhra Pradesh (7.25 percent) together accounted for nearly 50 percent of the total number of establishments in the country.
On the employment front, the four states — Maharashtra (11.05 percent), Uttar Pradesh (10.75 percent), West Bengal (9.07 percent), Tamil Nadu (8.91 percent) — along with Gujarat (7.32 percent) accounted for 50 percent of total employment in the country.
Gender & Religion
Indicating that 25.6 percent of the workforce in the country constitutes women, the census revealed, however, that only 13.76 percent of the establishments were owned by them.
In terms of religion, Hindus owned 80.57 percent of enterprises while Muslim owners accounted for 6.87 percent of establishments. Christians accounted for 3.53 percent while Sikhs owned 2.1 percent enterprises.