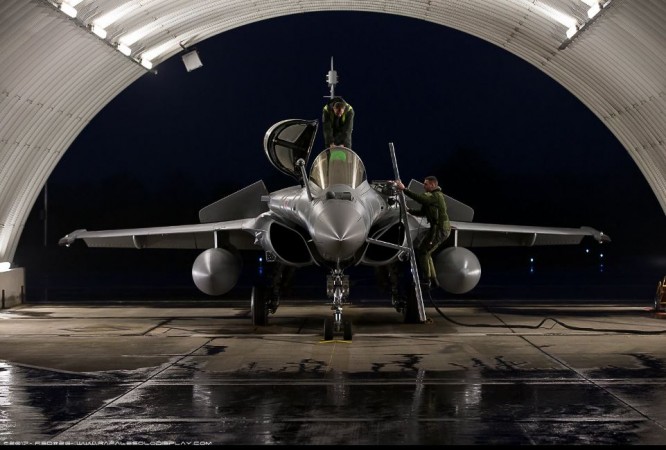 Indian Air Force (IAF) has received responses to its "request for information" (RFI) from world's topmost fighter aircraft manufacturers for the purchase of 110 fighter planes. The RFI has got attention from all the fighter manufacturing fraternity with American companies Boeing and Lockheed Martin, Russian Aircraft Corporation, Dassault of France, Swedish firm Saab and European consortium, Eurofighter GmbH showing their interest to supply the aircraft desired by the IAF.
Friday was the closing date of the responses sought by the IAF which had put out a detailed 73-page RFI on April 6, giving "original equipment manufacturers" (OEMs) and "government-sponsored export agencies" three months window to submit their proposals.
The IAF has received a series of options which includes four twin-engine aircraft the F/A-18E/F Super Hornet, Block III, Eurofighter Typhoon, MiG-35 and Rafale along with two single-engine fighters F-16 Block 70 and Gripen E.
Business Standard reported that the estimated flyaway cost of single-engine fighters is likely to be $80-90 million, meanwhile, the twin-engine fighters will cost around $120-160 million. According to RFI mandate 85 per cent of the fighters must be built in India, and each of those fighters would cost at least $20 million more.
The acquisition will now be processed by the defence ministry under the provisions of the Defence Procurement Procedure of 2016 (DPP-2016). The RFI also gives an option to an Indian private sector firm to co-manufacture the shortlisted fighter aircraft in India.
Indian requires at least 42 air squadrons to face a two-front war but the strength these squadrons are depleting quickly. At current levels, the IAF is operating with only 33 squadrons. With Soviet-era MiG-21 fighter aircrafts getting too old to be continued in service and slow manufacturing of indigenous Tejas aircraft, the IAF is in a desperate situation to maintain its fleet.
It is to be noted that India had planned to buy 126 Medium Multi-Role Combat Aircraft (MMRCA) fighters from France but finally only 36 fighters were ordered.